Welcome to Aqua-Hub Kenya
A professional team with years of practical experience accompanies the projects from conceptualization through the projects realization to its full operation.
Aqua Hub Irrigation and Greenhouses Services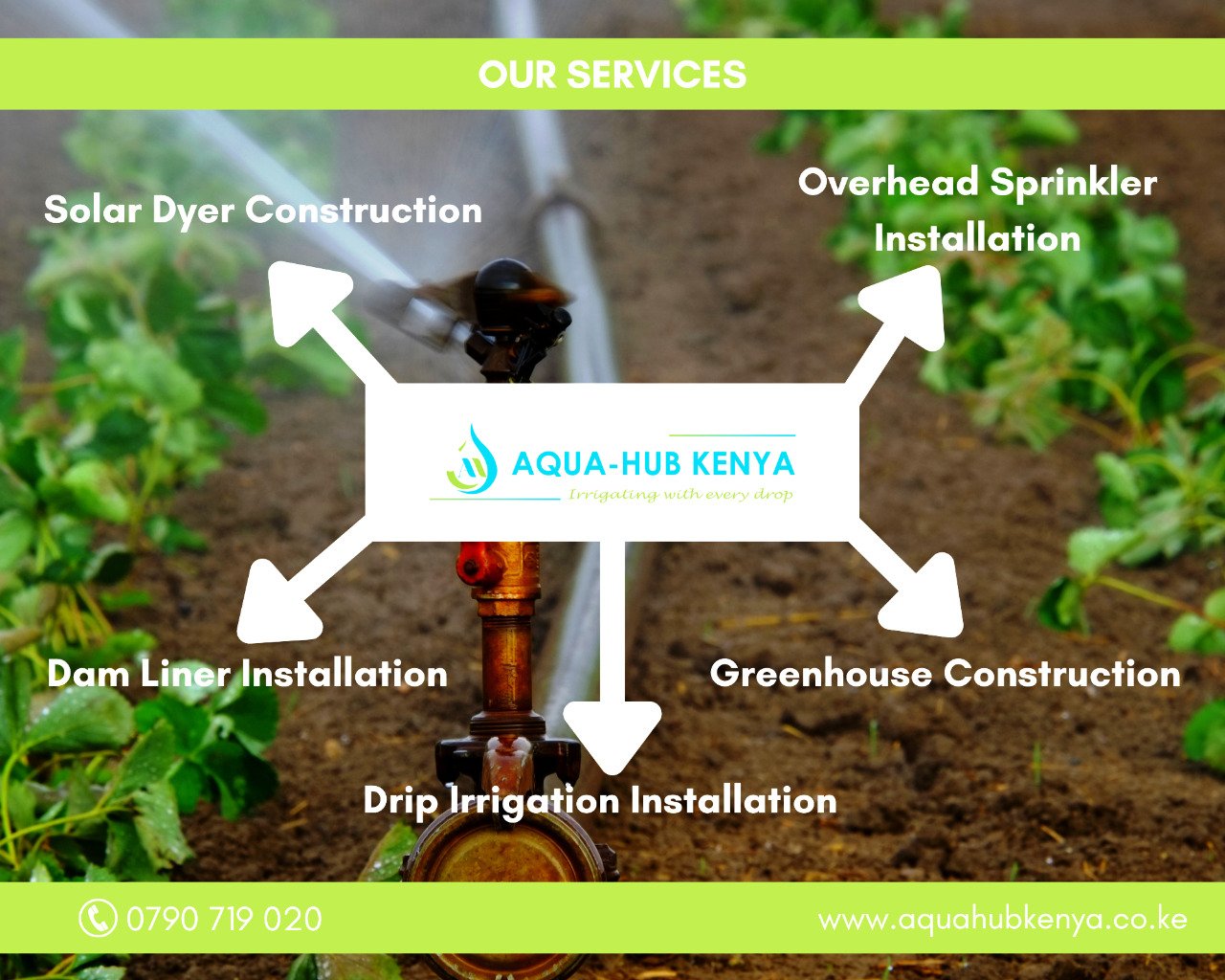 Aqua-hub Kenya is a private limited company incorporated with the aim of promoting agri-business through increased access to quality agri-technology services and materials.
We specialize in the supply of Greenhouse and irrigation materials and designing tailor-made and complex agricultural projects. We are a professional team with years of practical experience accompanying the projects from conceptualization through the realization of the project to its full operation.
Our innovative agri-technology products allow the cultivation of various types of crops throughout the year. In terms of water management, we have the most innovative solutions for water storage, distribution, and quality irrigation systems.
We are the rated the Greenhouse and Irrigation Company in Kenya 
Assisted by passionate and experienced agronomists with the latest advanced agri-technologies we pride ourselves on the ability to offer our clients full project development services and a wide range of solutions for agricultural crop cultivation and water management.
From our vast experience in advanced agri-technology and irrigation, our clients can enjoy our products for agricultural irrigation systems. In our supply are various custom-made solutions which include; installation kits for fertigation, irrigation, and greenhouses.
We also design irrigation kits for orchards and coffee plantations. Additionally, we offer water management systems designed according to customers' requirements and needs.
Provision of advanced agricultural technologies to ensure a sustainable future for food.
Focus on socio-economic aspects of agriculture and food production by promoting climate resilient agriculture for sustainable livelihoods.
Accountability
Innovative
Integrity
Reliability