Water pumps are used for pumping water from a source to a destination. They are also used to transfer liquids from one location to another. They are commonly found in homes, farms, and factories as well as in large public water systems. Diesel Water Pumps in Kenya from Aqua Hub Kenya are ideal for Kenya farmers.
Diesel & Petrol Water pumps by Aqua Hub Kenya
Caltons UK, 14 HP
Features of Caltons UK, 14 HP
Its outlet is 3 Inches
The pump's head is 95 Metres
Flow rate 35,000 L/H
Sunction height of 6.5 metres
Diesel Engine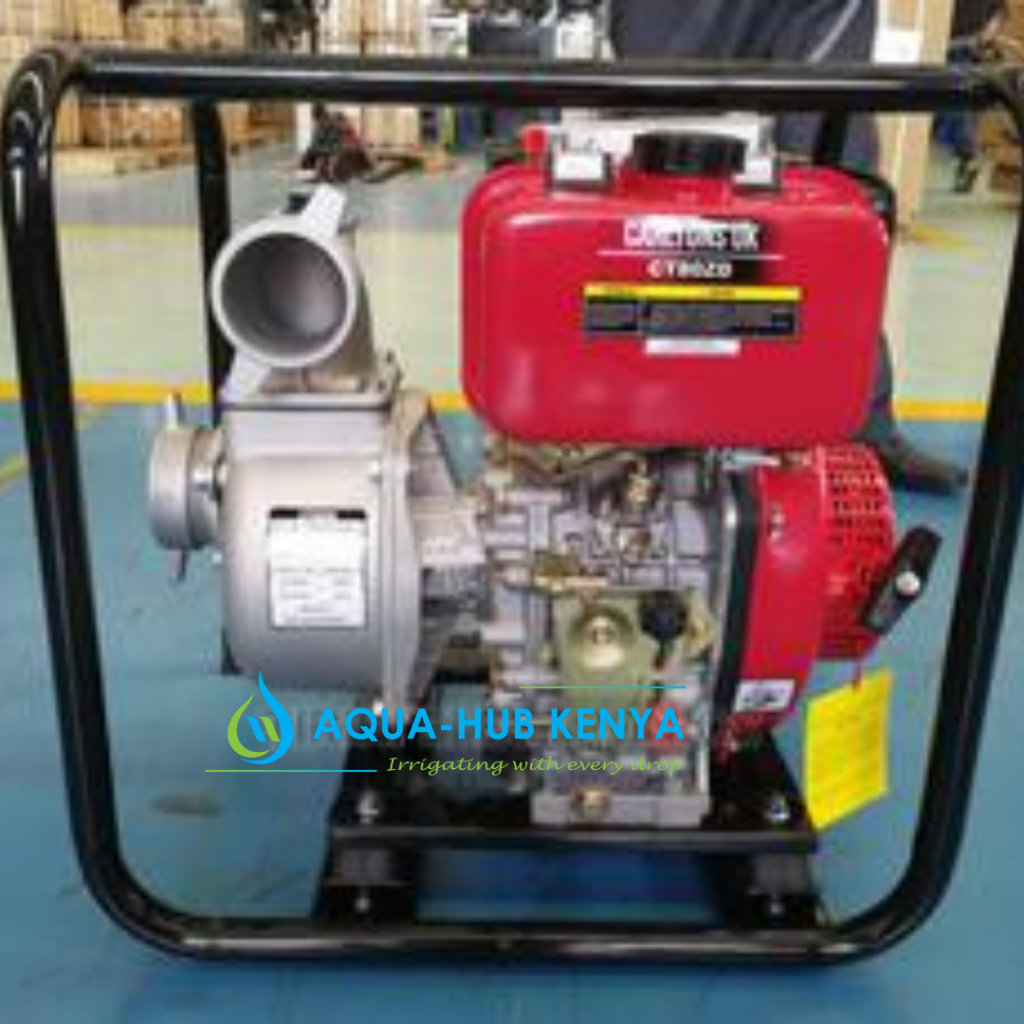 Other features of Caltons UK High pressure from Aqua Hub Kenya Limited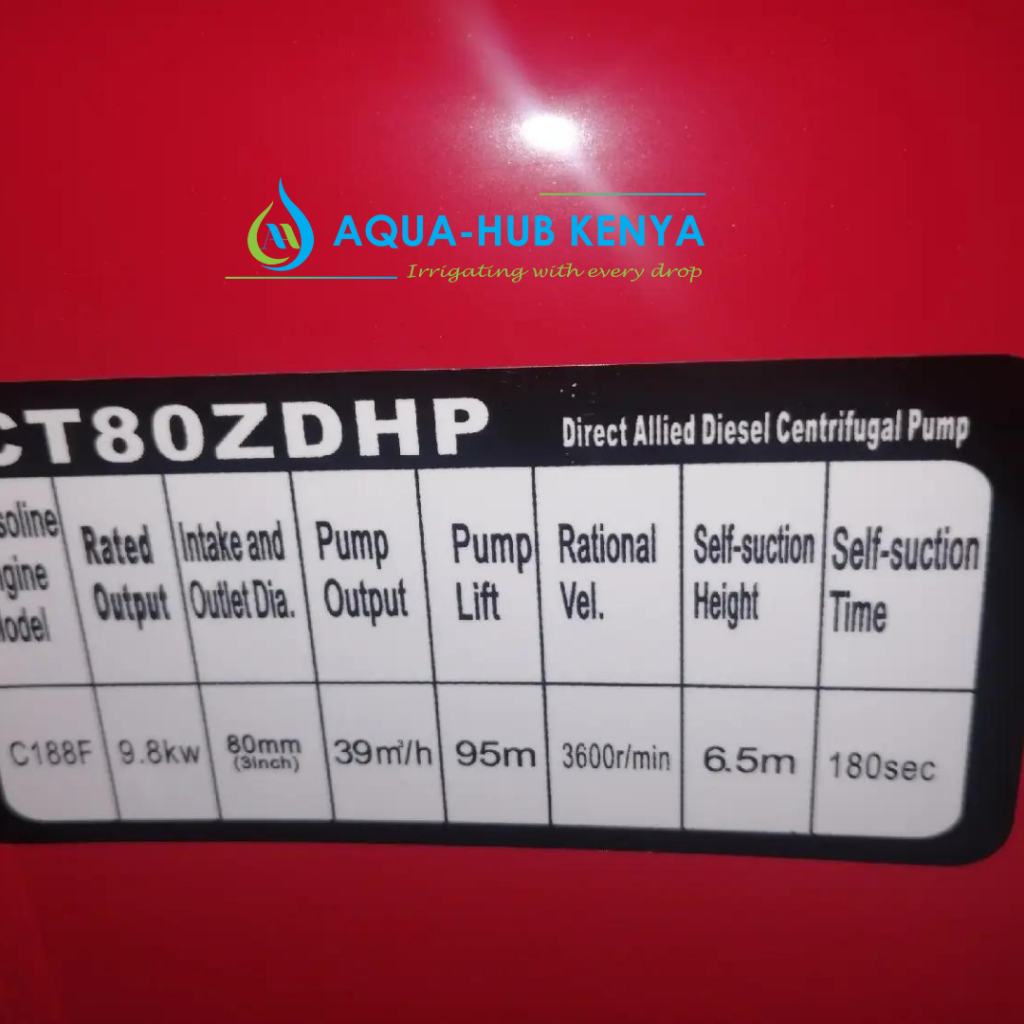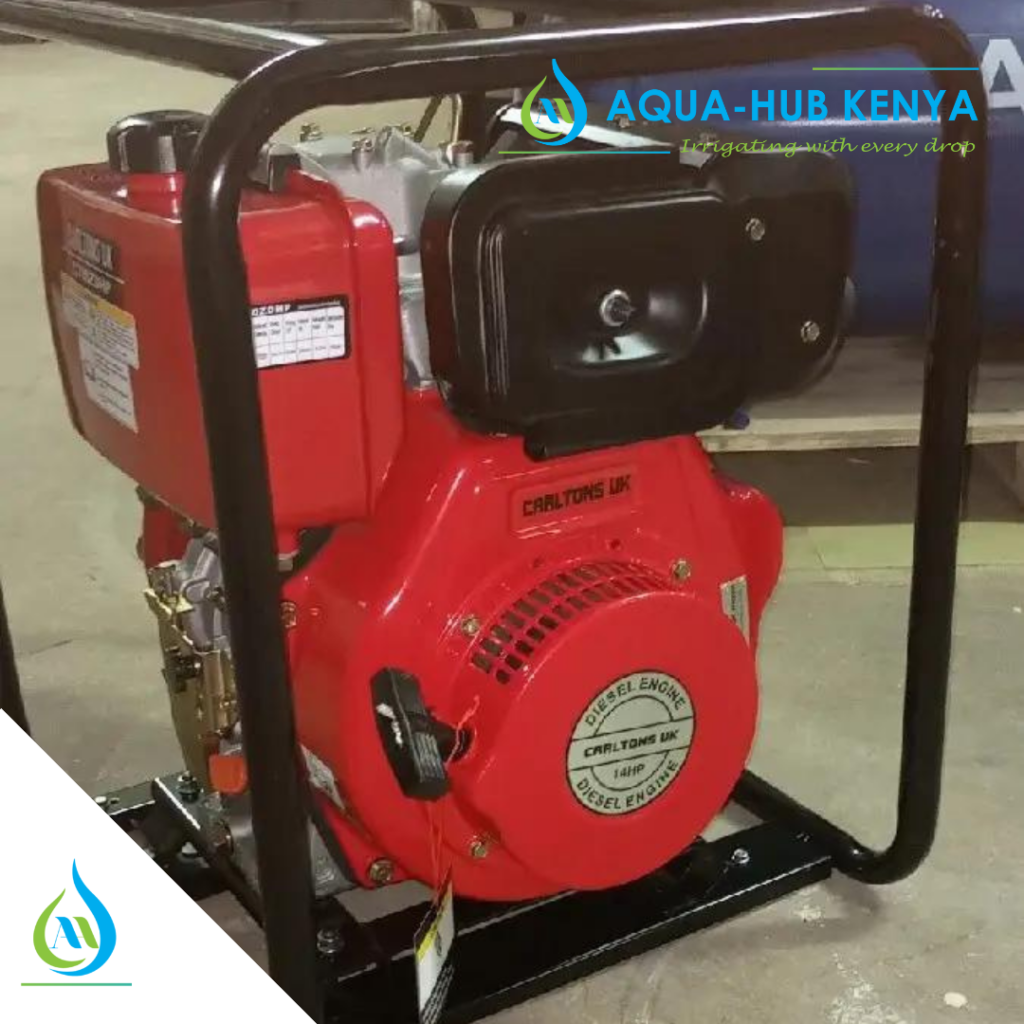 Water pumps are considered as the most basic machines that use water to move stuff around. They have been used since ancient times, and they have been in service for thousands of years. Over time, they have evolved into complex machines with more features and capabilities. In the Kenyan market, our farmers have slowly embraced the use of large pumps, either petrol or diesel engines.
Power Italia 14 HP
Features of Power Italia 14 HP
14 Horse Power
Head of 85 Metres
48,000 L/H
Sunction height of 6 metres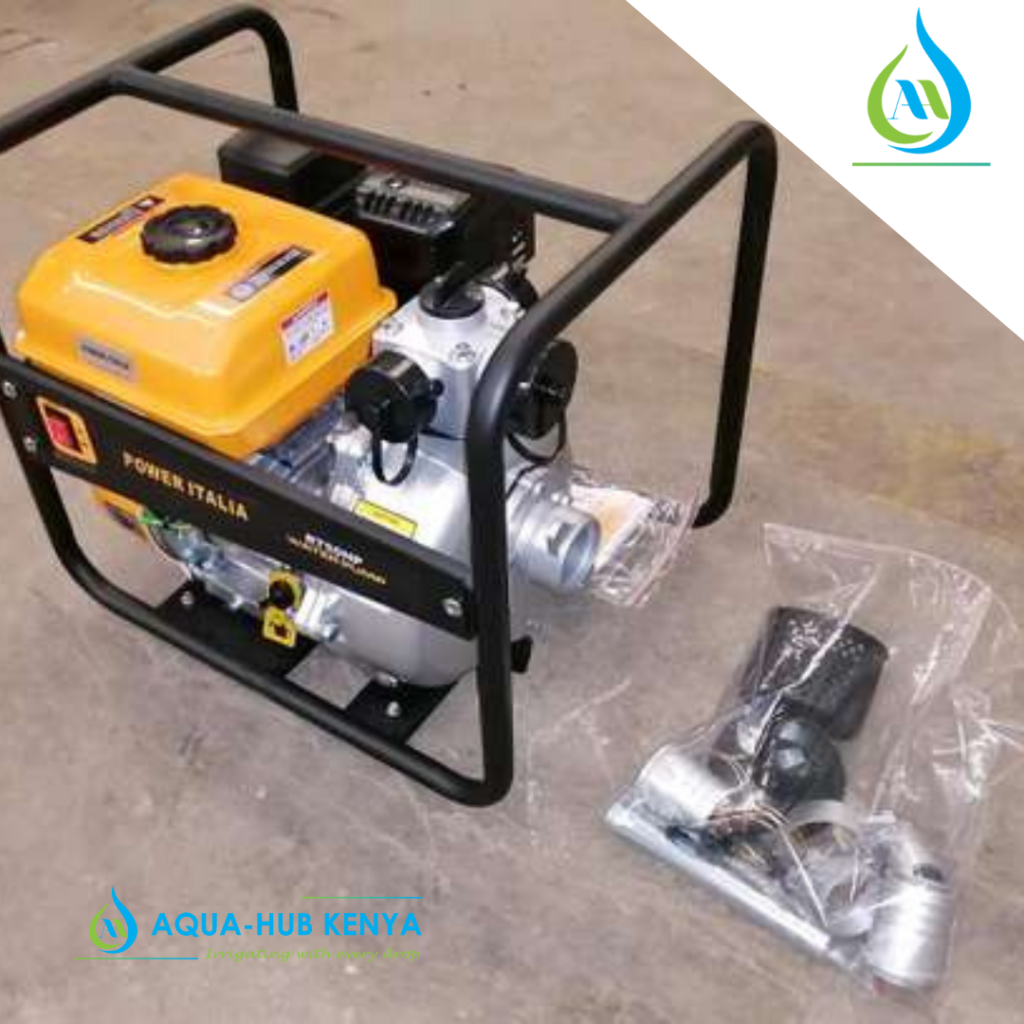 The water pumps pump water from one place to another. There are many types of pumps that are available for this purpose. They come in different sizes and shapes. This type of pump uses a rotating shaft to spin a cylinder which contains the water in it.
Where to buy Diesel Water pumps in Kenya
Aqua Hub Kenya Limited, Nairobi & Eldoret Branches are the leading suppliers. With enhanced quality and serviceable parts.
Our contact details : NAIROBI : 0790719020 | ELDORET : 0759372241 get us through our website : www.aquahubkenya.co.ke
Diesel & Petrol Water Pump Prices in Kenya
| | | | |
| --- | --- | --- | --- |
| Water Pump | Type | Horse Power Rating | Cost |
| Power Italia | Diesel | 14 HP | 75,000 |
| | | | |
| Caltons UK | Diesel | 14 Horse Power | 78,000 |