Aqua Hub Nairobi-Greenhouse & Irrigation Company in Kenya
Aqua Hub Kenya is an agribusiness  enterprise promoting sustainable agriculture by providing affordable climate-smart irrigation technologies to smallholder farmers and therefore helping them become resilient to climate shocks. Founded and registered in March 2018 and began her operations on September 13th, 2019.
At Aqua Hub Kenya, we design technologies that help a farmer increase farm productivity and sustainably use water. Assisted by a passionate and experienced team with the latest advanced, Agri technologies, pride itself on the ability to offer our clients full project development services and a wide range of solutions for agricultural crop cultivation and water management.
Our Portfolio
We currently serve over 300 farmers, with 30 acres of drip irrigation, 15 acres of overhead irrigation, and at least 15 fully operating greenhouses.
Some of the organizations we've worked with, include Ten senses Africa, and Kalro Mtwapa. Kephis Mtwapa, Association of Women in Agriculture, Kenya.
Farmer Training at Aqua Hub, Kenya
We work with farmer groups and youth groups to train them on modern and sustainable farming methods. As part of our CSR, we work with Destiny Equipping Child Association to plant trees and vegetable gardens in Children's homes and schools.
 Scope
Branch
Region Coverage  (Counties)
  Nairobi
Nairobi
Eastern
North Eastern
Coast Province
Aqua hub however works with small-scale farmers in Kenya, whose reliance on rain-fed agriculture has resulted in lower to no yields due to the impacts of climate change. Most importantly smallholder farmers, who are our clients, account for about 75% of the country's agricultural input, and hence are key to Kenya's food security.
Aqua hub is therefore offering access to water catchment systems that are affordable, durable, and packaged with requisite training. We are also keen on input and follow-up support. We do this to ensure farmers increase production, increase income and increase resilience by reducing their vulnerability to drought and other climate-related events.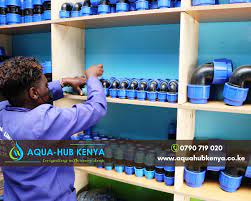 Our Products and Services -Aqua Hub Kenya
Greenhouse Construction
We also offer the best and most affordable greenhouses in Kenya. Our clients embrace greenhouse farming and most of the crops they do include; Greenhouse Tomato Farming, Greenhouse Capsicum Farming, Greenhouse Cucumber Farming, Greenhouse Pepper farming, and Various Vegetables.
Our Prices are the most revised and affordable to our clients.
Dam Liners & Dam Liner Installation
We offer water management practices for the farmers. Part of our solutions includes the installation of dam liners in their water pans to enable farmers to carry out their farming efficiently with their reservoir in the capacity to run their irrigation cycles.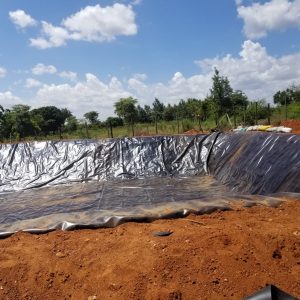 Dam Liner Installation by Aqua Hub Kenya 
Agricultural Nets by Aqua Hub Kenya
Our Agricultural nets are in three units.
| | | | |
| --- | --- | --- | --- |
| | Type of Net | Color | Uses |
| | Shadenet | Black or green | Protect crops from direct sunlight |
| | | | |
| | Insect Net | White | Protect crops from harmful insects. |
| | | | |
| | Birdnets | Green | Protect crops from predators such as birds. |
| | | | |
Shade Nets (For Nurseries)
Insect Nets
Bird Nets
They all vary in respect to their functions.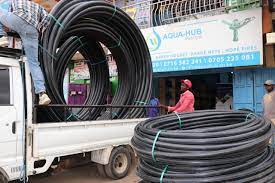 Our Contacts
NAIROBI: 0790719020 | ELDORET: 0759372241