Difference Between Shade Nets & Insect Nets by Aqua Hub Kenya 
Shade nets and insect nets protect crops from damage. Insect nets keep out insects, pests, and animals that could harm crops. Shade nets control the amount of sunlight and heat that reaches the crops.
Shade nets are constructed of ultralight knitted polythene fabric that protects plants from direct sunlight. It is a knitted fabric with UV-resistant chemicals that make it long-lasting and durable. Plants and animals are protected from direct sunshine, harsh winds, and storms by shade materials.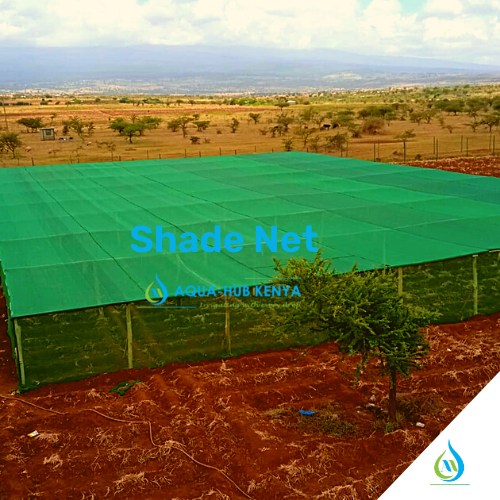 Insect nets keep pest insects out of greenhouses and net houses. It reduces crop damage. Anti-Insect Greenhouse Net is recommended for low-cost greenhouse and net house building. The Net is a High Density Polyethylene (HDPE) net for horticultural crop protection. It modifies microclimates and exclude insect pests and bird.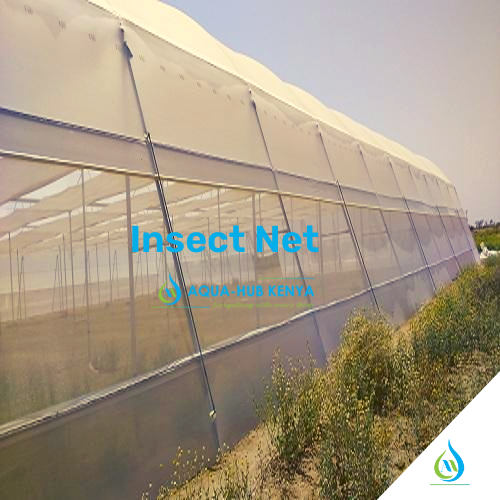 What are the benefits of shade nets and insect nets?
| | |
| --- | --- |
| Shade nets | Insect nets |
| It is easy to clean.UV treatment with a life expectancy of 5 yearsThey are lightweight and easy to erect.It is simple to relocate to new constructions if necessary.They are ideal for gardens, plant nurseries, and terrace gardening.Water is saved by creating a shadow effect similar to that of a plant canopy.Plants are safeguarded from pests and diseases. | Keep pesky insects at away.Keep helpful insects in.Reduce the usage of pesticides (food safety).To conserve money, diffuse the light.A more abundant harvest.The temperature lowers less dramatically. |
What are the features of shade net and Insect nets?
Their features are almost the same.
| | |
| --- | --- |
| Shade nets | Insect nets |
| It is constructed of polyethylene.It is available in several sizes (width).It's not too heavy.Permeability to light is high. | It's composed of PE plastic.It is available in several sizes (Width).It is of a modest weight.Mesh sizes vary to control the quantity of light that enters. |
What are the specifications of shade nets and insect nets?
| | | | |
| --- | --- | --- | --- |
| Net type | Dimensions | Mesh | Color |
| Shade net | 4mtrs (width) * 50mtrs (length) | 35%, 55%, 60%, 75% and 90% | Black or green |
| Insect net | 3mts (width)*50mtrs(length), 2.5mtrs(width)*50mtrs(length), 2.5mtrs(width)*100mtrs(length), 5.5mtrs (width)*30mtrs(length) | 40% | White |