drilling company limited- borehole drilling in kenya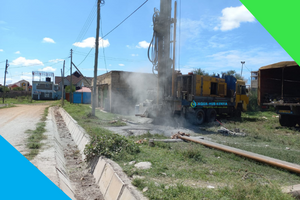 A borehole drilling process is a well-known process that is used to tap into the earth's natural resources. The process involves drilling down into the earth and then pumping water, oil and gas out of the ground.
Borehole Drilling Process
Conduct Hydro-geological survey
Obtain the Hydro-geological survey and recommendation on the correct site
Obtain Certification such as WARMA, NEMA , KIWI & County Government involved
Avail the Rig ( Drilling Equipement ) at the site
Commence the drilling process
Pump fitting & Testing
Commission & Handing over of the project to the Client.