We are the best Greenhouse company in Kenya with the leading Greenhouse Polythene, Drip Irrigation Kit Suppliers in Kenya, Shade Nets for Agriculture, Dam Liners in Kenya, Garden Sprinkler System,Sprinklers in Kenya, Drip Irrigation Systems, HDPE Pipes & Fittings in Kenya, Coco Peat in Kenya, and Quality Seedling Trays.
For more modern farm solutions, visit our outlets for more.
Our Greenhouse & Irrigation Solutions
Welcome to Aqua Hub Kenya Limited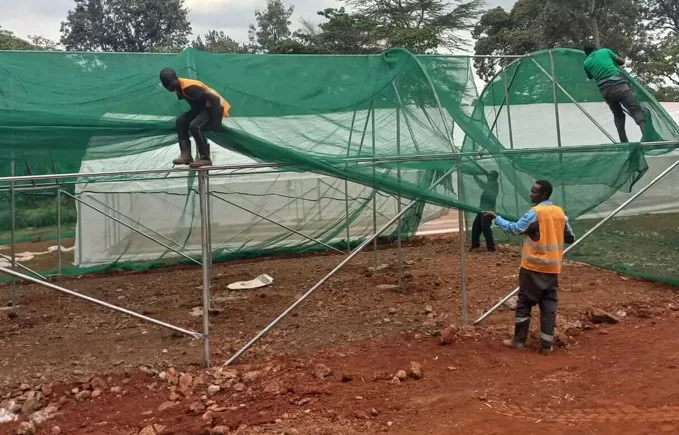 Greenhouse Supplier in Kenya
Aqua Hub Kenya is among the top-rated greenhouse companies, Greenhouse Suppliers in Kenya and also where to buy Irrigation System. Our innovative agrotechnology products allow the cultivation of various types of crops throughout the year. In terms of water management, we have the most innovative solutions for water storage, distribution, and quality irrigation systems.
Our Greenhouse Kits & Irrigation Kits
From our vast experience in advanced agrotechnology and irrigation, our clients can enjoy our products for agricultural irrigation systems. In our supply are various custom-made solutions which include; installation kits for fertigation, irrigation, and greenhouses.
We are the rated the best Greenhouse and Irrigation Company in Kenya
Resources and Farming Insights
The type, structure and size of a greenhouse polythene film has a great impact on your growing project. Some prospects of your greenho...