HDPE & PVC Pipes
Buy HDPE & PVC Pipes from Aqua Hub Kenya at an affordable price. We are the leading supplier of pipes in Kenya. The usage of the pipes in clean water supply, irrigation, gas, sewerage and as well as telecommunication conduits. We offer variety of pipes in every category.
HDPE Pipes
HDPE pipes are flexible plastic pipes that are used to transport water, irrigation, gas, and other fluids. Are of high density polyethylene. This makes them stronger than other piping systems. They are one-of-a-kind pipes in that they do not require gluing to connect.
PVC Pipes
They are extremely sturdy and durable, with perfect corrosion resistance. Have little chance of succumbing to thermal expansion or contraction. These pipes are affordable and durable, and they come in a variety of diameters with a variety of fittings.
Buy HDPE Pipes from Aqua Hub Kenya at an affordable price. We have high density, polythene and uv-treated pipes and fittings. These pipes can be used in; (i) Irrigation, (ii) Water conveyance (iii) And also to fibre cables. Our pipes and fittings; (i) Can withstand high temperatures as they are uv-stabilized. (ii) They can either be used on the surface or buried underground. (iii) They are affordable and of high quality (iv) Resistant to uv rays and most chemicals (v) Have durability and are efficient Specification Thickness – pn6, pn8, pn10, pn12.5, pn16, pn20 Length – 100mtrs Sizes – 16mm, 20mm, 32mm, 40mm, 50mm, 63mm, 75mm, 90mm, 140mm, 160mm NB: Any thickness that is above Pn6 is available on request/order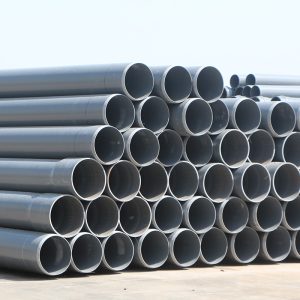 PVC is an abbreviation for
Polyvinyl Chloride
. Irrigation grade agricultural PVC pipes are used in irrigation systems throughout East Africa. We install irrigation grade agricultural PVC pipes of various diameters and thicknesses based on land size and water pressure. Our PVC pipes are used for;
Water pipes and plumbing.
Waste Management and Control
Management of Rainwater.
Agriculture PVC Pipes
PVC Pipe Used for Fire Sprinklers
for use in industry
Handling of Chemicals for Fittings
They come in variety of sizes 2 mm, 40 mm, 50 mm, 63 mm, 75 mm, 90 mm, and 110 mm.