rain hose price list kenya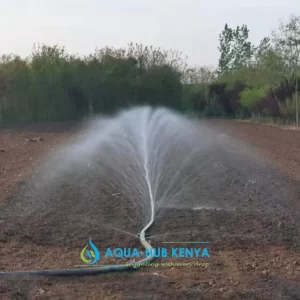 Get Quality and Affordable Rain Hose Irrigation from Aqua Hub Kenya.
Aqua Hub Provides the best, high-quality and affordable rain hose irrigation in Kenya. Rain hose irrigation is a method of watering crops where delivery of water to the plants is through a system of tubes or hoses. Our rain pipes are available from 1 inch to 1,1/2 inches with the length of 30 and 50 m. In case of a long trench, we join our rain pipes using special connectors with rings on both ends. Our technicians are up-to-date on various metrics and new installation techniques required for rain hose irrigation. Rain hose irrigation prices varies depending on sizes. The cost is between Ksh 3,400 to Ksh 5,500.
To place your order, call 0790719020