We are a reliable provider and producer of a high-quality range of commercial solar dryers in Kenya. Our industrial solar dryers are applicable to dry agricultural goods in East Africa. Our solar dryers are available to commercial farmers in the region who sell dried goods to domestic and international markets. We construct these dryers' structural structure and cover using food-grade materials.
They conserve energy, dry four to five times faster than open air drainage, and are ecologically benign. Our solar drying systems are an economical way to preserve perishable foods and an efficient technique of food preservation. We design our low-cost commercial solar dryer in Kenya based on the product, location, and drying volume each session. This permanent or portable solar drier for fruits and vegetables can be passive or active, depending on the demands of the user.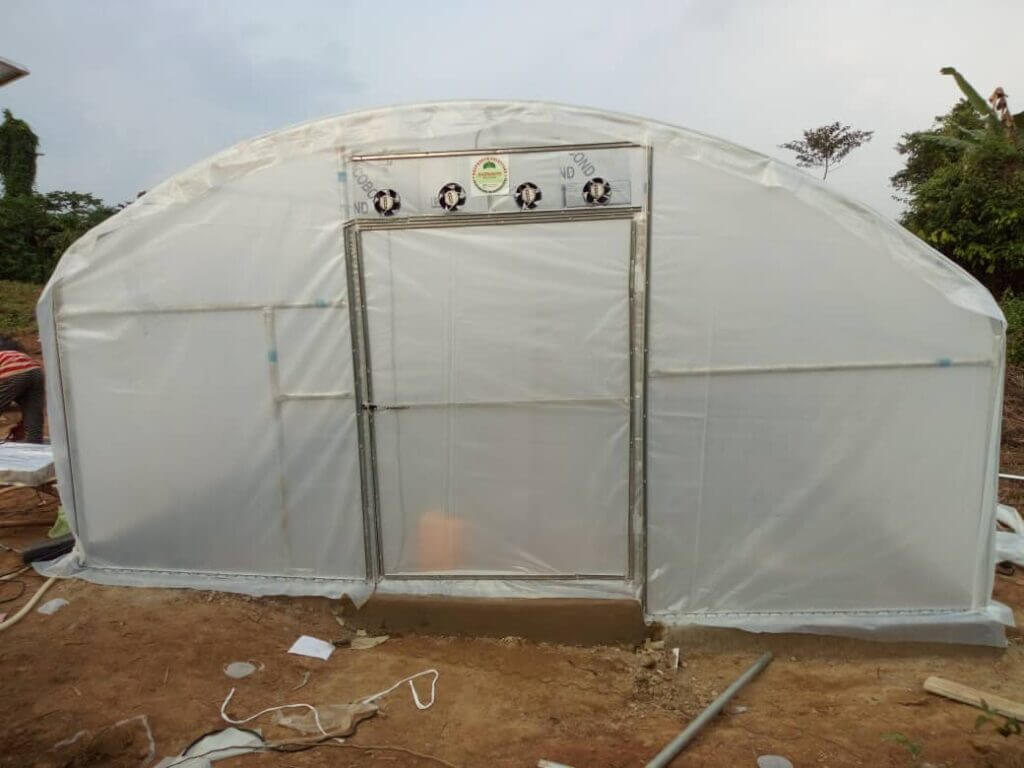 Commercial solar dryers in Kenya
Solar dryers are man-made agricultural product dryers that make use of the sun's energy. Natural sun dryers are a form of equipment used in Kenya to dry crops for later consumption when it is plentiful. Solar dryers are applicable to dry fish, potatoes, vegetables, fruits, cereals, and meat in Kenya. They utilize less energy, are less harmful to the environment, and dry produce much faster. The drying process, if applied, will drastically decrease Africa's food shortages.
The air that dries the food product inside our natural solar drying system is warmed by sunshine. It is an easy approach to raise the value of meat and food crops, which contributes to lowering the amount of agricultural products' wastes. The risks of open air drying include the UV's effect on food quality, vulnerability to rodent and insect pests, and soil contamination.
The cost of Commercial solar dryers in Kenya
The prices of commercial solar dryers in Kenya vary depending on the types and size. We both metallic and wooden solar dryers. The cost of metallic solar dryers ranges from Ksh 80,000 to Ksh 110,000. While the cost for wooden solar dryers ranges from Ksh 50,000 to Ksh 68,000.
| | | | |
| --- | --- | --- | --- |
| Dimensions | No. of Shelves | Metallic Cost in Ksh. |  Wooden Cost in Ksh. |
| 1.5 m  x 1.5 m x 1m | 3 | 80,000 | 49,000 |
| 2 m x 2 m x 1.5 m | 3 | 100,000 | 58,000 |
| 3 m x 2 m x 2 m | 3 | 110,000 | 67,000 |
The types of commercial solar dryers
Aqua Hub Limited produces both passive and active sun dryers with natural and forced circulation. Passive solar dryers don't need any additional mechanical assistance, in contrast to active dryers. Additional mechanical inputs include things like a biomass heating unit, solar-powered exhaust and extraction fans, and synchronizers. They extend drying time by 30% to 100% over passive drying. Affixed biomass heating units make it possible to dry at night, on cloudy days, or while its raining
For agricultural items, wooden or metallic sun dryers are offered. Metal sun dryers are the most common in Kenya. They are long-lasting since they are made of galvanized steel. The cover is made of translucent, UV-treated greenhouse polythene sheets 200 microns thick. It features shelves for drying fruits, meat, fish, and vegetables. The shelves' level may change depending on how much has to be dried.