Strawberry farming in Kenya holds enormous financial potential. If you've been looking for a job, you may easily become a job creator or an employer in less than 12 months. Strawberry cultivation, especially in in Kenya, is currently on the cutting edge of this category. It's time to plant the seeds and receive the benefits. And with good reason: There is a ready market for mature berries in the country, and the demand is not even close to being met.
Fruits of the strawberry (Fragaria spp.) are produced for their bright red color, aroma, sweetness, and juiciness, which are much loved. These fruits can be eaten raw or cooked, for example in pies or preserves. Farmers have been reluctant to get involved in strawberry farming because they believe the sector is still in its infancy. However, those who are considering it are urged to do so because of the enormous financial rewards that strawberry farming offers.
Strawberry Farming In Kenya
As long as there is a steady supply of water and temperatures between 10 and 30 degrees Celsius, strawberries may be grown practically anywhere in the United States. Transplanting your plants to a climate-controlled greenhouse will improve their performance. Strawberry growing thrives in soils with a PH of 5.5 to 6.5, according to the USDA. It is essential that the soil be clear of weeds and well-drained. To start a strawberry farming in Kenya, follow these steps to success.
Step 1: Get Started
Strawberry farming in Kenya requires land. 1/8 of an acre is enough for a beginning, but if you live in the city, you can start farming in containers. Once you have good land with enough water, seek for seedlings. "Chandelier Strawberry" is best for Kenya's climate.
Step 2: Land Preparation and planting
Remove weeds and soften the soil. Later, add manure (rabbit, sheep, goat, or cow) and ash to nourish your crop. Plant strawberry seedlings 30cm apart. Leave 50cm between agricultural areas.
Step 3: Market Research
The crop matures and bears fruit in 70 days. Because the fruits are perishable (fresh for 4-5 days after harvesting), it's best to find a market early to avoid losses. In metropolitan markets, greengrocers are in high demand. Marketing to Brookside, Trufood, KCC, and major supermarket chains helps expand your market. Invest in proper packaging and gain Kenya Bureau of Standards certification.
Step 4: harvest and sell the produce
A 1/8th acre may produce 30-50kg of strawberries per week, and each kilo sells for Ksh200. If your small farm produces 50kgs per week, you can generate Ksh40,000 per month using a small section of your land. Investing in aquaponics can triple your farm's production, allowing you to make Ksh100,000 each month on 1/8 of an acre. Within 6 months of starting a farm, you can recover your initial investment.
Irrigating strawberries
Sprinklers and drip irrigation are the two most common ways to water strawberries. Drip irrigation is the best way to water these shallow roots because it sends water straight to them. Give each plant an inch (16 ml) of water a day when they are young, and 2.5 inches (40 ml) a day when they are ready to produce. The large pivot irrigation systems used in row crop fields are not the same as the overhead sprinklers used in strawberry fields. Strawberry sprinklers are vertical pipes that stick up 2 to 3 feet from the ground. At the top of the risers, sprinkler heads spray water in a large circle.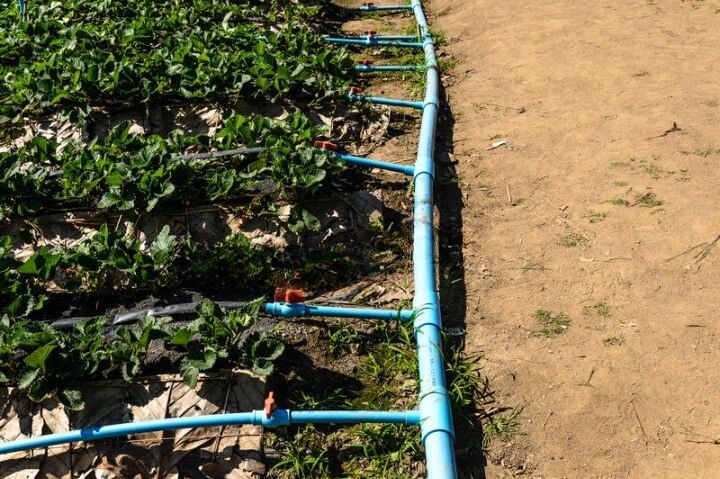 The use of micro-sprinklers combats mites. Fertigation, an easy and direct way to put fertilizer on plants, can be done with drip irrigation. Aqua Hub Kenya sells and sets up fertigation systems for strawberry farmers in open fields and greenhouses. We sell the irrigation systems you need if you want to grow strawberries in Kenya.
The components include;
Tank Connection
Filtration Unit
Main Pipes & Control system
Drip Kit
Installation Cost
The prices of the required drip kit include;
| | | |
| --- | --- | --- |
| Area Size | 2 Lines | 3 Lines per Bed |
| 500 sq.m (1/8 Acre) | 24,500 | 35,000 |
| 1000 sq.m (1/4 Acre) | 42,000 | 55,000 |
| 2050 sq.m (1/2 Acre) | 65,000 | 75,000 |
| 4096 sq.m (1 Acre) | 95,000 | 130,000 |
Protecting the strawberries from Birds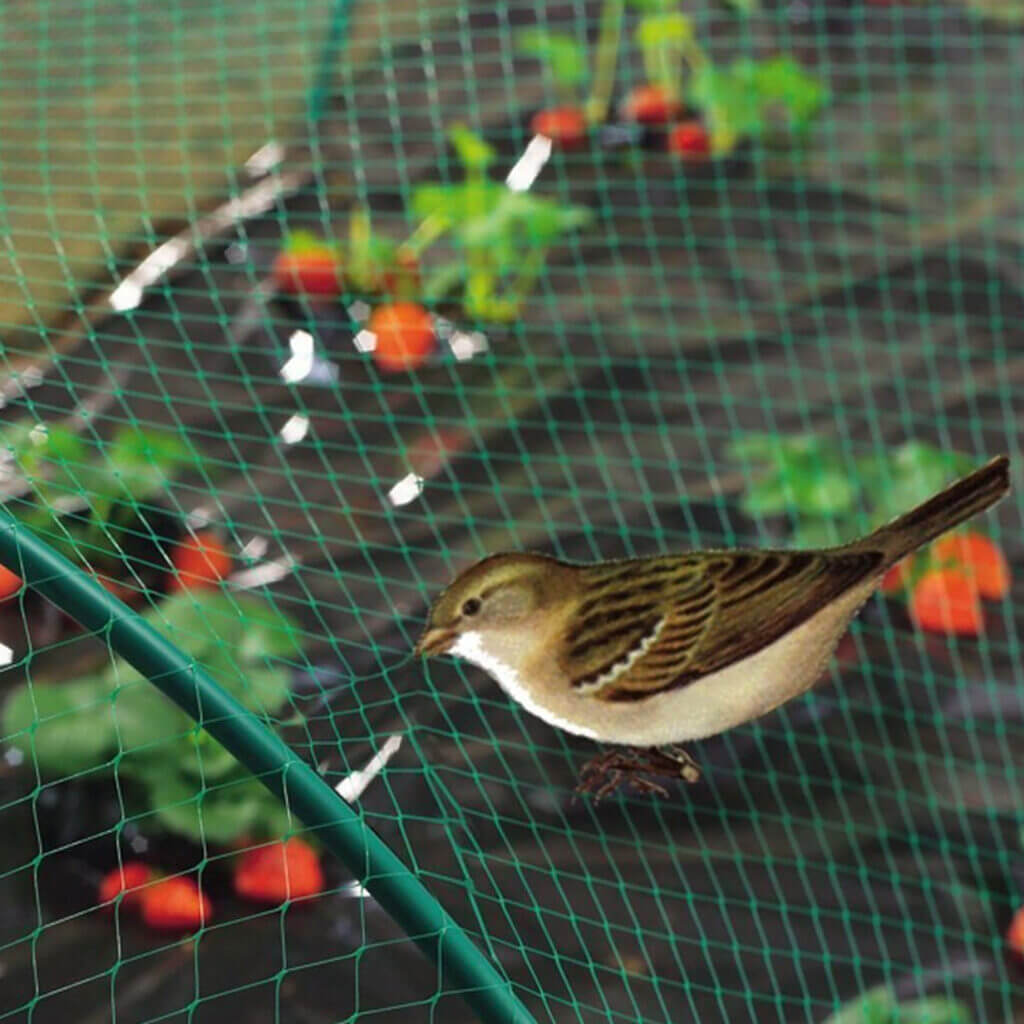 Using bird netting is the greatest way to keep birds out. Bird netting, an affordable plastic mesh with 14-inch openings, is the most effective method of protecting strawberries from birds. A floating row cover, or posts topped with upside-down flower pots, can be used to support the netting above the plants and prevent birds from getting to the berries. Our bird netting are of the highest quality.  The price is 5mtrs (width)*50mtrs (length) – Ksh. 16,250
Aqua Hub Kenya provides you with the most ideal irrigation systems and bird nets for your strawberry farming in Kenya. Our irrigation systems are of high quality and the most affordable in the market. Contact us through: NAIROBI: 0790719020 | ELDORET: 0759372241