Drip Irrigation is a simple and steady method of allowing water to percolate to the plants through the roots. The intake of water is measured in an equal proportion to all plants. Aqua Hub Kenya has modest technology in connection with irrigation in Kenya.
Drip irrigation Kit Components
Drip Irrigation Kit comes with various components that make it complete.
Drip Main Pipes
Drip Fittings
Drip Lines
Irrigation Water Filters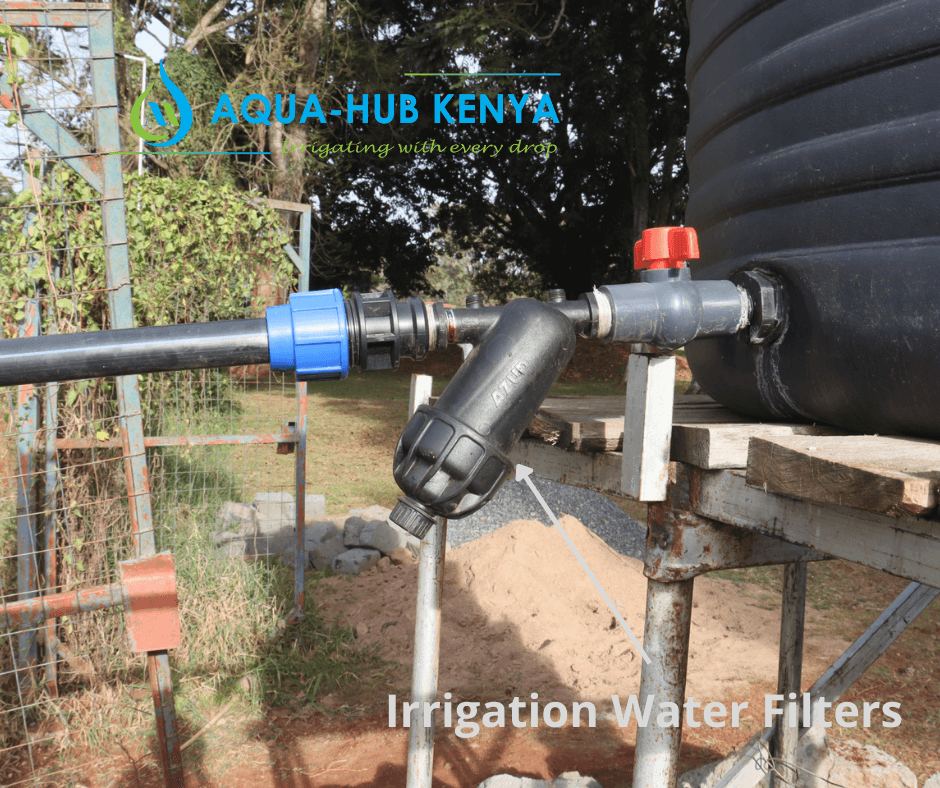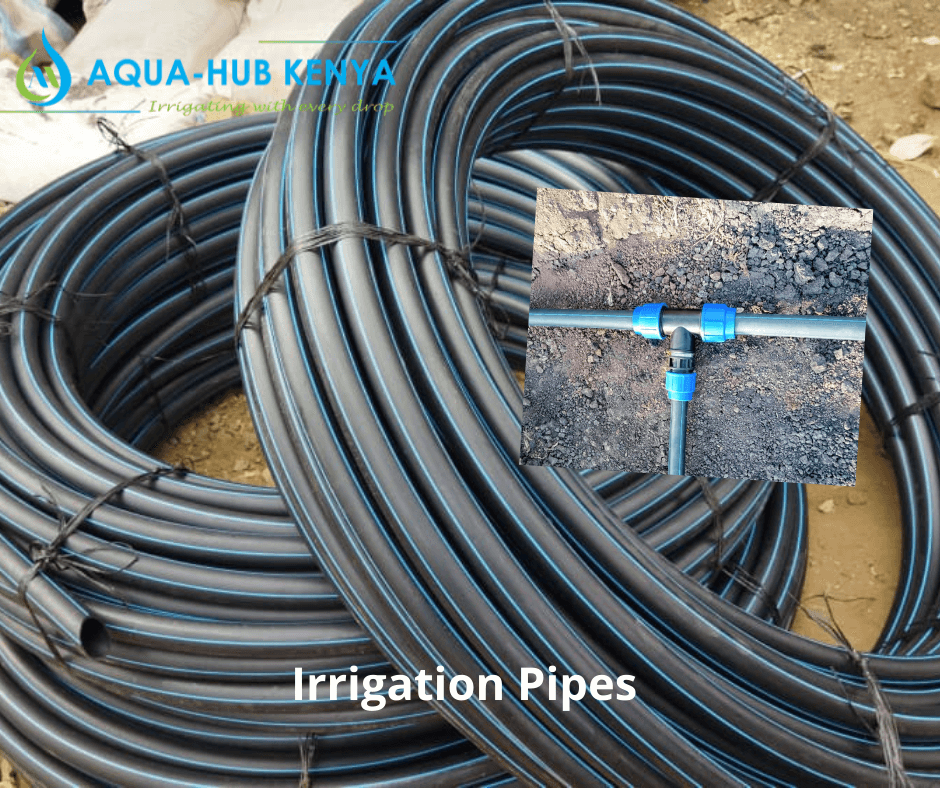 How to Make a Simple drip kit System
First, you need to have the above components from Aqua Hub Kenya. After purchasing, follow the following procedures to do a proper connection at your farm.
Do the proper tank connection as illustrated in the picture above. Tank connection comes with; Tank connector, Ball Valve, a filter which can be Disc Filter or Screen Filter and finally the female adapter to connect back to the pipes.
Connect the lay-flat pipe to the drip as shown below using the assorted drip fittings.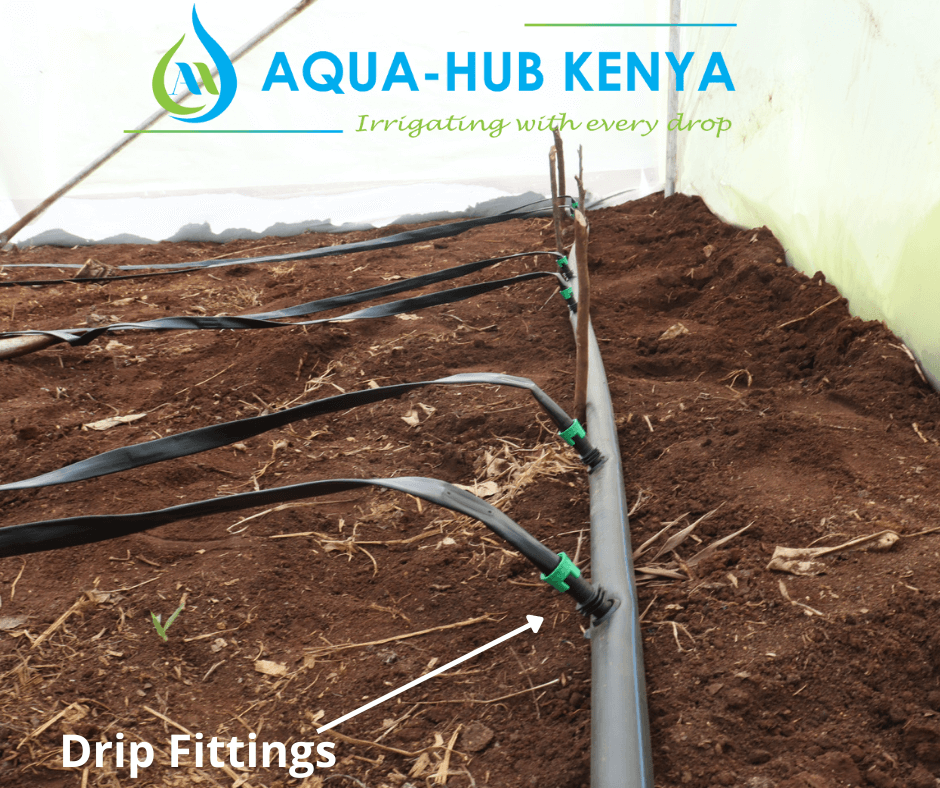 In that connection, use the rubber first to avoid leakages, add the starter connector that acts as the link between the drip and the main pipe.
3. Lay the drip lines to cover the area in question, and then apply the stopper cork to complete the system.
Drip Irrigation Cost per Acre in Kenya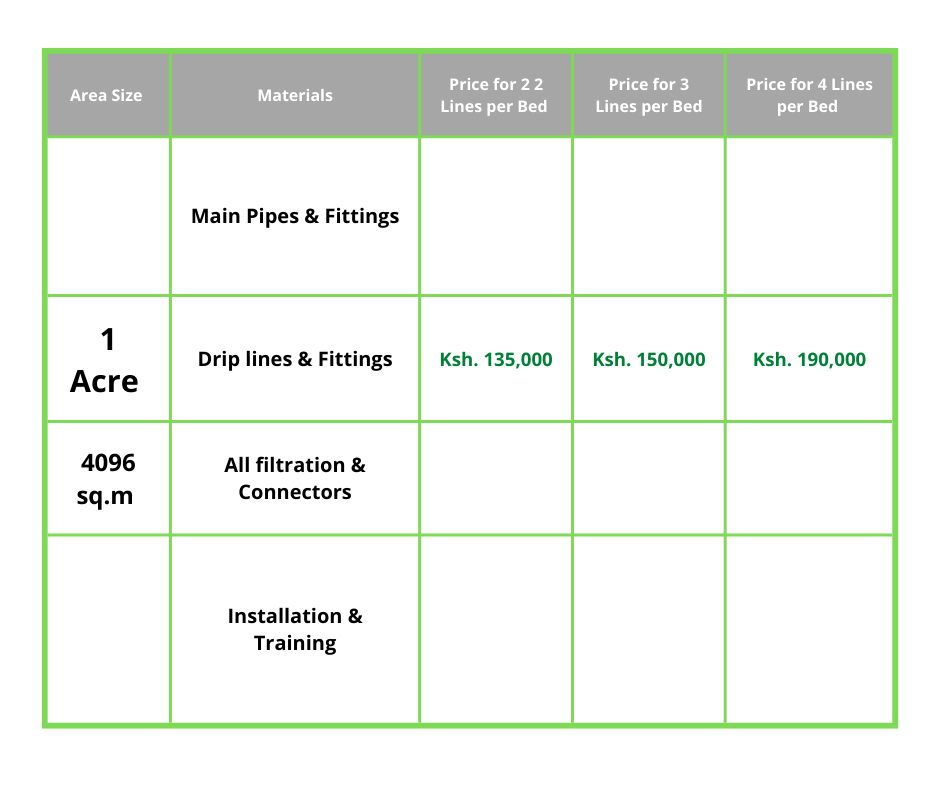 There are various crops that can use drip irrigation. It's also very important to master the content on how to install drip irrigation. They include; tomatoes, beans, capsicum, maize, and all vegetables among others. The crops suitable for double lines per 1-meter bed include; a) Cabbages b) Tomatoes c) Capsicum pepper d) Broccoli e) Lettuce f) Kales g) Spinach The crops suitable for three lines per 1-meter bed include; a) Onions b) Carrots c) Garlic
Drip Irrigation Kit Suppliers in Kenya
Aqua Hub Kenya is the leading supplier of all Irrigation Equipments in Kenya. Our products are durable and most of them are UV Treated with a 5-year guarantee duration. Some of our other products are Greenhouse construction, Water Harvesting using the dam Liners, Sprinklers and Rainguns, HDPE Pipes and Fittings, and all Agricultural Nets including Shade Nets, Insect Nets and Bird Nets.
Call us for Greenhouse and Irrigation through our branches : NAIROBI: 0790719020 | ELDORET: 0759372241