We have specialized in greenhouse construction in Kenya and one of our major products is Metallic Greenhouses. Our pricing for a steel galvanized greenhouse is affordable and durable. Aqua Hub Kenya technicians offer unique structures with assured stability. Metallic Greenhouse Prices In Kenya scope is large.
Steel/ Galvanized Metallic Greenhouse in Kenya
The Metallic Greenhouse Prices In Kenya come with the following features ;
Metallic Structure (Vent or Tunnel)
Greenhouse Polythene Cover (200 microns, UV Treated, 5 Years Guarantee)
Insect Netting (White with ventilation Holes)
Drip Irrigation Kit
Filtration Unit
Side Polythene Roll-Ups for Ventilations
Crop Support System
Entry Pouch
Other features such as water tanks and soil testing are on special request by the clients
Kenya's Greenhouse Construction Company
Aqua Hub Kenya is the leading supplier of Greenhouses in Kenya, both metallic and wooden Greenhouses. The cost of greenhouse construction from our company is affordable and quality assured.
We have two types of Metallic greenhouses in Kenya.
Tunnel Greenhouse
These are curved greenhouses that are smooth and portray half-moon-shaped structures. They are common in Kenyan highlands because their ventilations are on the sides only. Metallic Greenhouse Prices In Kenya are the best option to venture into.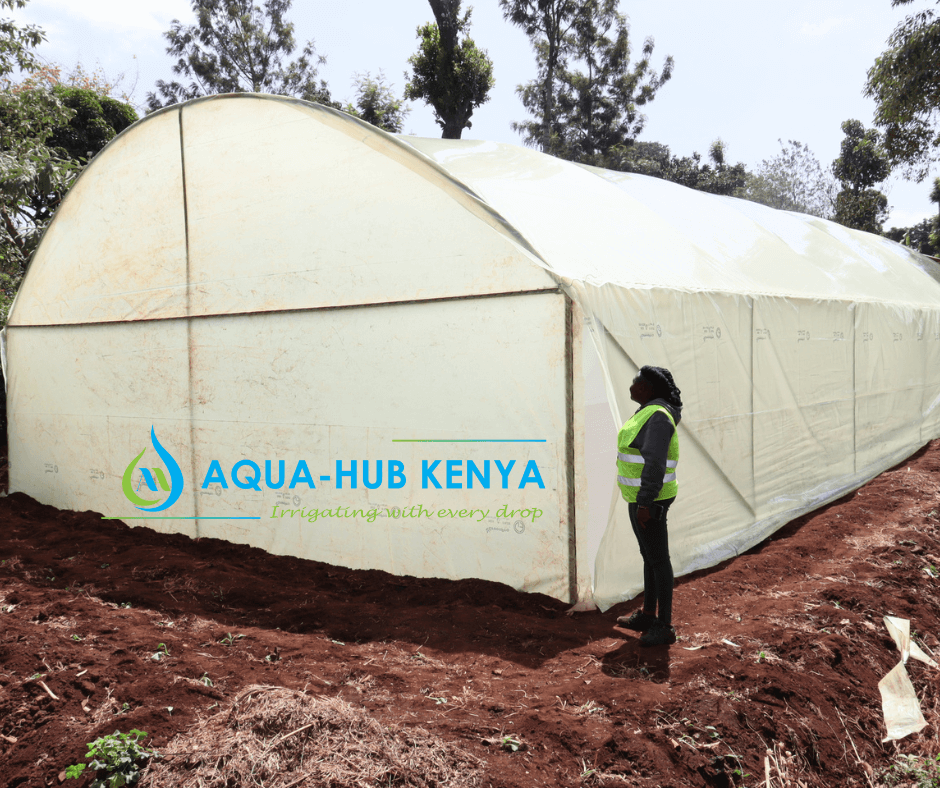 Vent Greenhouse
These are greenhouses suitable for hot areas, they have another provision for openings on the rooftop for more ventilations.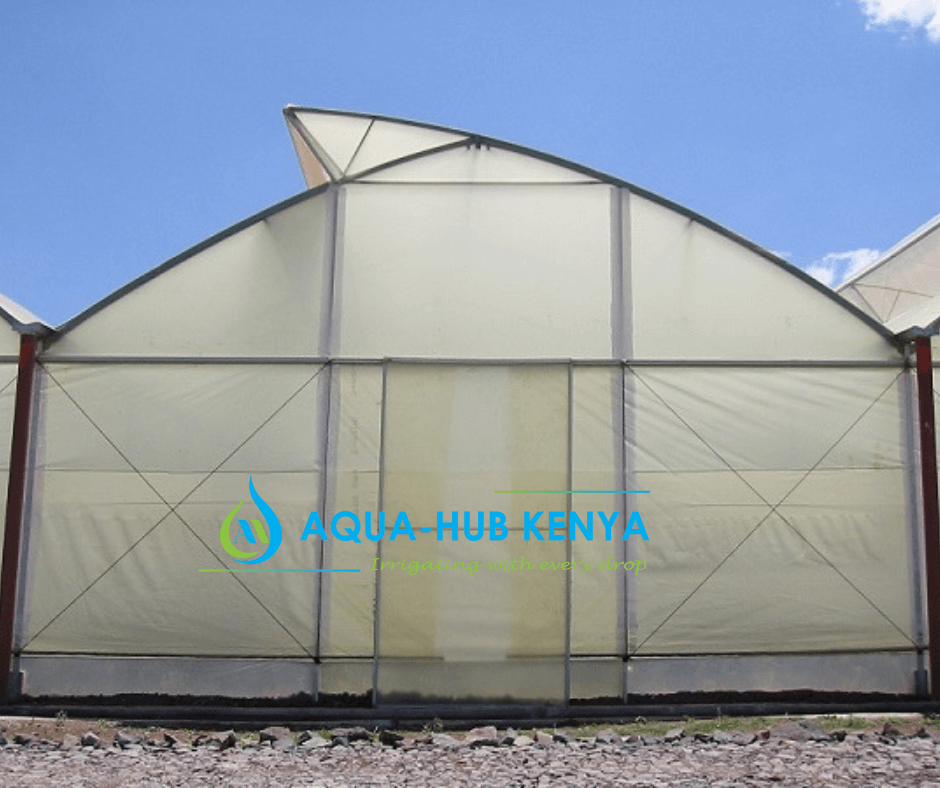 How to construct cheap Greenhouse in Kenya
Greenhouses are cheap and easy to maintain. Greenhouses need the metallic structure that's attached to a rail, which comes with a wiggle wire. The wiggle wire is the ideal attachment of the Greenhouse polythene to the structure.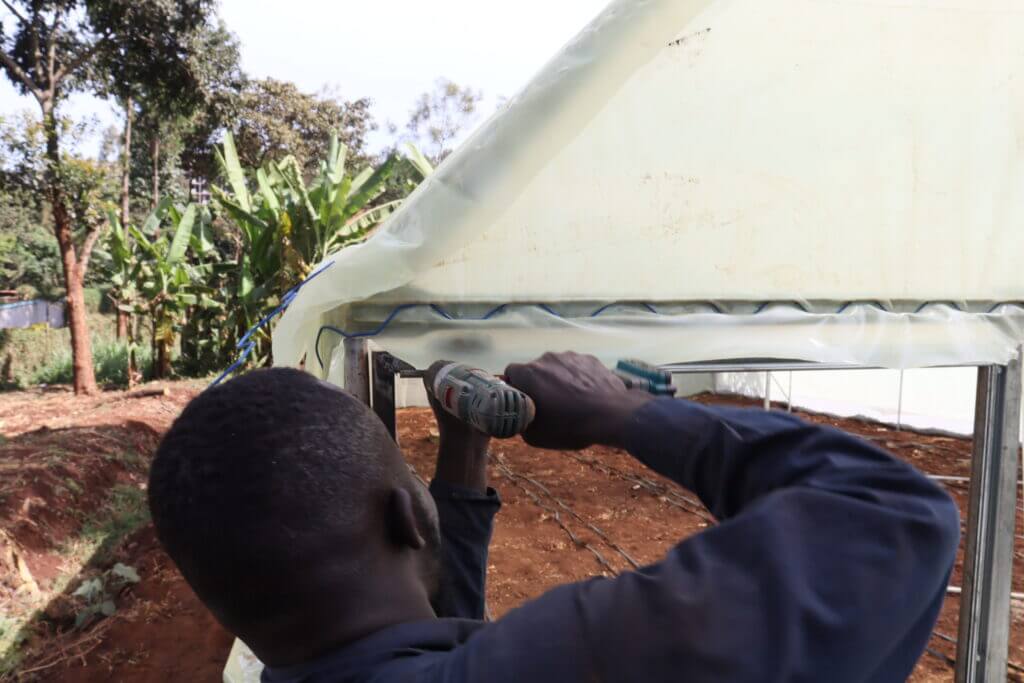 Greenhouse tapping screws tighten the rails to the structure and also hold the polythene sheet for the wiggle wires to tighten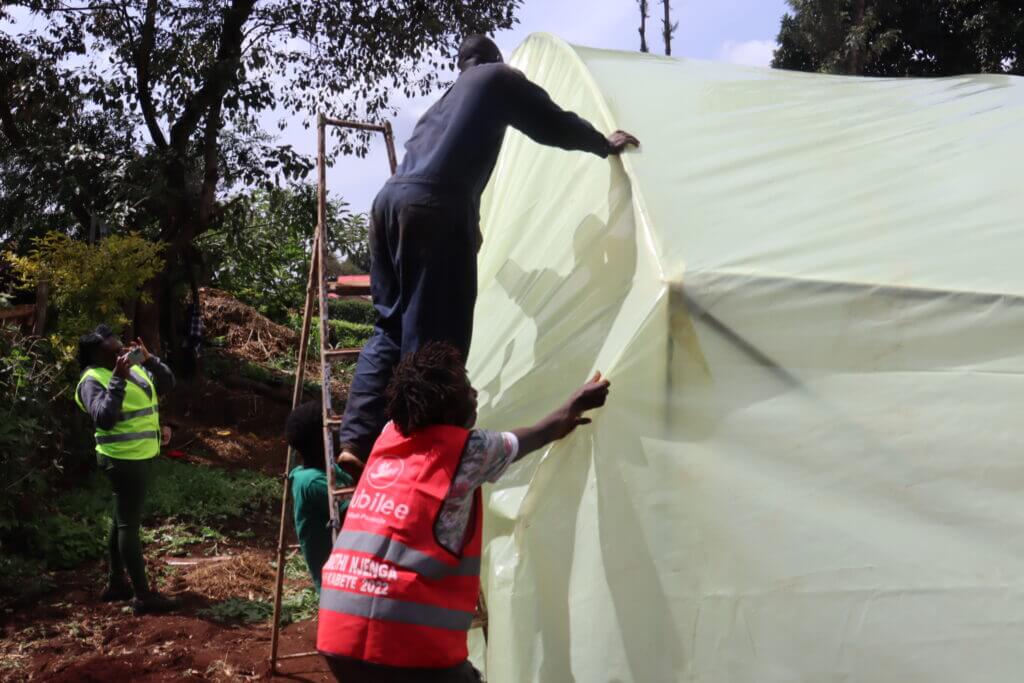 Metallic Greenhouse Prices In Kenya
Our greenhouses are available in different sizes ranging from : (8 × 15 m, 8 × 24 m, 8 × 30 m, and 16 × 30 m)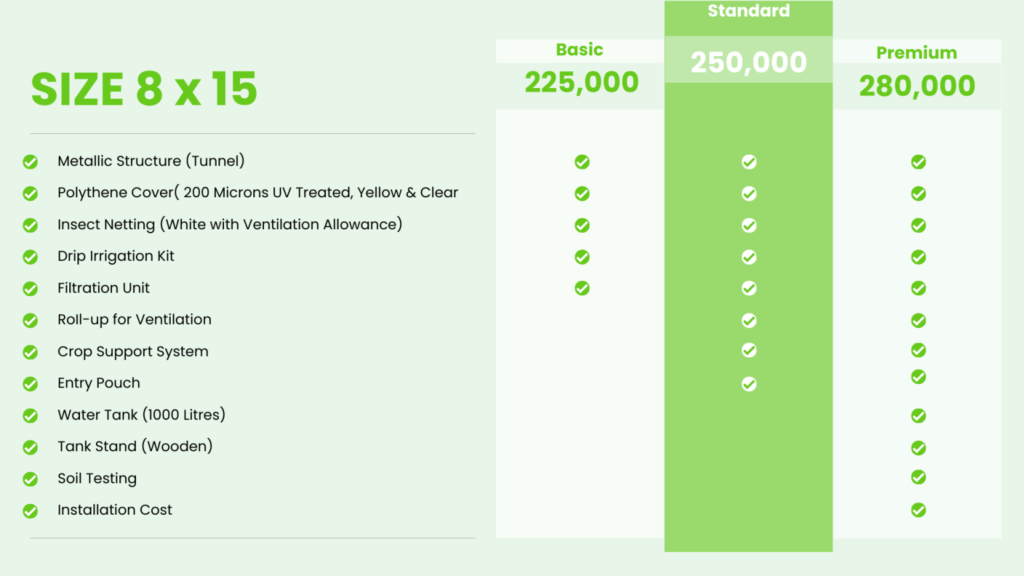 The components would determine the price of the greenhouse. For QUOTATION, CONTACT: 0790719020
Metallic Greenhouse Suppliers In Kenya
In Kenya and East Africa region, AQUA-HUB KENYA is the leading supplier of Greenhouse and Irrigation Systems. We also supply sprinklers, HDPE Pipes & Fittings, Shade Nets, Dam Liners and Drip Lines.