Wooden Greenhouse in Kenya. They are customizable structures that can be conceived from wooden, metallic, or plastic/glass materials. As a climate stabilizer, wooden greenhouses offer a better climatic effect for plants to thrive well.
Greenhouse Farming in Kenya
The climatic conditions experienced in Kenya are highly inconsistent with frequent seasons of low and unreliable rainfalls. Most parts of Kenya have witnessed cold temperatures that affect farming of tomatoes, potatoes, maize, and other plants. The impact of greenhouse farming as a climate control mechanism has enhanced most farmers to produce more even in cold periods.
Wooden Greenhouse in Kenya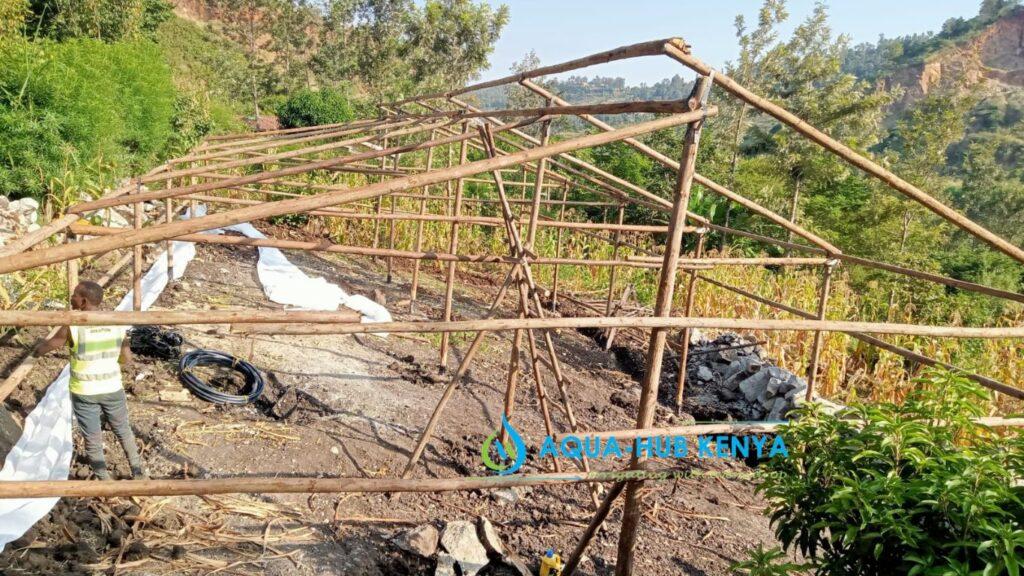 Most farmers in Kenya are low-scale and low income which cannot enable them to develop metallic green houses. Such farmers have the potential to grow their production by embracing and trying smart  climate farming. They should start by developing wooden green houses that match their finances.
Wooden greenhouses have been set up by several people engaging in agribusiness and modern farming in Kirinyaga, Murang'a, Meru, Nairobi, Uasin Gishu and Many other parts of Kenya.
Components of Wooden Greenhouses
Wooden Green houses consist mainly of wooden frames and pillars, but other materials are integrated with wooden frames to enhance the stability of the structure. The main construction materials for wooden structures are:
 Polythene cover/ film – wooden greenhouses take a polythene film cover as a roofing and covering structure. The polythene film is a UV stabilized plastic material which prevents the adverse effects of the sun's rays on crops. The Polythene film is also transparent and thin to allow sunlight to penetrate for plant needs. The material is an insulator which is responsible for the warm conditions in a green house.
Nails – Iron or aluminium nails holds the wooden poles or frames together.
Wires – Wires are significant in holding the polythene film onto the wooden structure. Wires are effective since they are strong, slightly heavy and bind the polythene material firmly onto the wooden poles.
Cement, Sand, Ballast – These construction materials ensure firm wooden poles structure. The mixture is placed and attached with poles on the holes to enhance a strong structure.
Wood treatment chemicals – To ensure maximum durability and strength of wooden structures in a greenhouse structure. Wooden treatments such as acetylene, pentachlorophenol and creosote prevent fungi, wood borers and termites from damaging wood structures.
Gutters – Wooden green houses in Kenya mostly contain gutters made of polythene films or steel. Polythene film gutters should be stretched to avoid water forming bags or lowering the polythene paper on the ridge.
6 Benefits of a Wooden Green house
Customizable – Wooden green houses can take various shapes and sizes. Wooden frames can be jointed to span large spaces.
Cheap – Wooden green house less to start and operate. Timber is cheap and readily available. Polythene material is the only common factor that is constant when it comes to cost.
Ease of maintenance and repair – Once wooden poles break or decay, they can be easily replaceable without destroying the whole structure.
Environmentally friendly – Wooden green houses do not lose heat concurrently due to insulating effect of wooden frames. Moreover, wood materials decay to enrich the soil with organic matter.
Stronger – They are heavy and when well-built; they can withstand harsh climatic conditions and strong winds.
Flexible – Structures made of wood are reusable and repairable. The installation of planting twines is easy since. You just tie the ropes or twines to the wooden roofing frames.
Available Sizes
8 by 15 meters
8 by 24 meters
8 by 30 meters
16 by 30 meters
Wooden Greenhouse prices in Kenya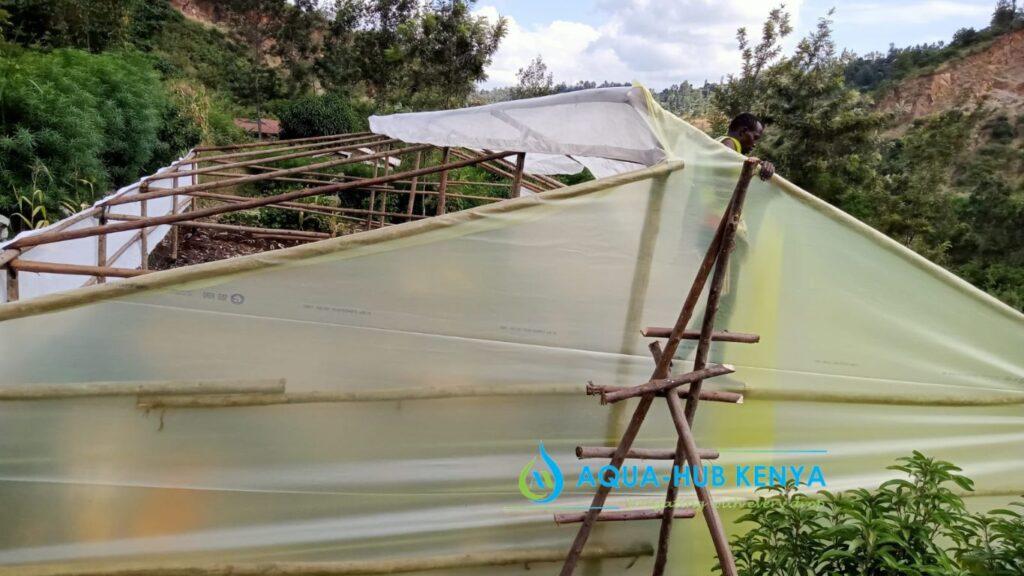 | | |
| --- | --- |
| Greenhouse Dimension (meters) | Price (KSH) |
| 8mx15m | KES. 165,000 |
| 8mx24m | KES. 180,000 |
| 8mx30m | KES. 240,000 |
| 16mx30m | KES. 360,000 |
Aqua Hub Kenya is one of the leading green house and construction companies in East Africa.
Contact us for quality green houses and other smart agricultural solutions such as irrigation kits, pipes and solar dryers.
Call 0790719020 or email info@aquahubkenya.co.ke.