Water Pump Prices in Kenya varies depending on the kind and grade of the pump. In Kenya, Aqua Hub provides the greatest types of agricultural water pumps. Irrigation water is evacuated at increased pressure by our water pumps. We classify them according to their function, location, and power. We are the country's leading supplier of well-known water pump brands. Aqua hub provide a wide range of water pumps to fit a variety of applications and demands. Furthermore, we've been in the sector for a long time, and with our knowledge and experience, we have the potential to become top suppliers of water pumps both locally and regionally. We have the most affordable water pump rates in Kenya.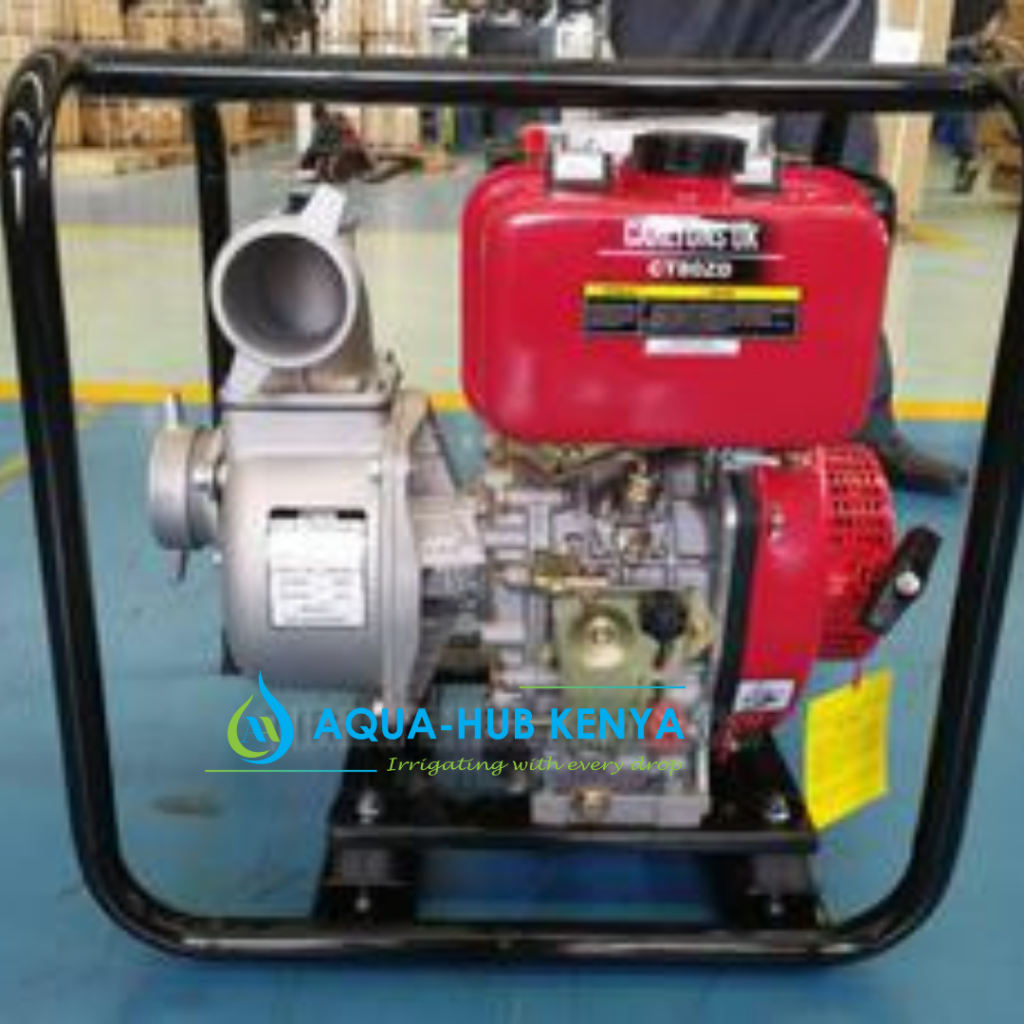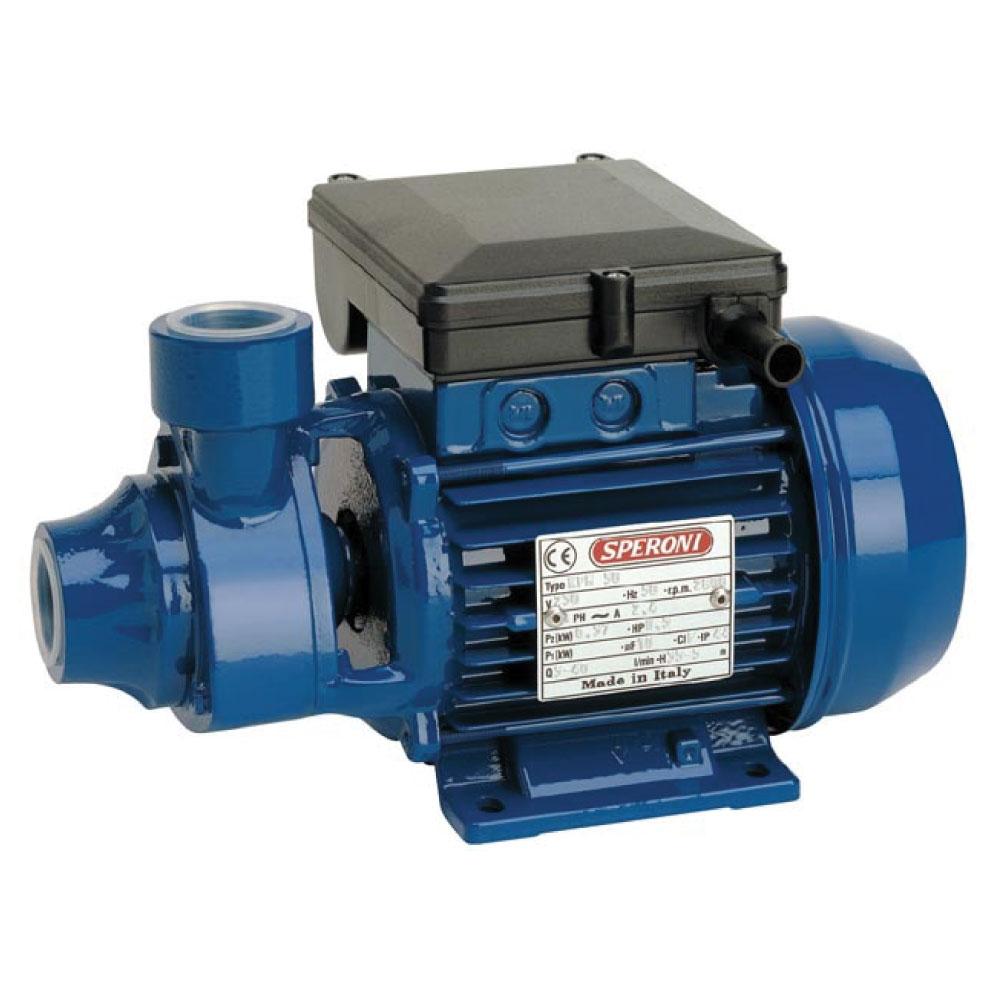 Water pumps
A water pump is an electromechanical device that raises the pressure of water in order to transport it from one location to another. Modern water pumps are utilized to deliver water for municipal, industrial, agricultural, and residential purposes all over the world. In sewage treatment plants, water pumps are also utilized to transfer wastewater. Modern water pumps are often powered by electricity, although they can also be powered by diesel or gasoline engines. Solar panels may be used to power tiny pumps in some isolated settings, such as desert regions.
Water pumps are available in a variety of types. Furthermore, there is no one-size-fits-all pump for every situation. One thing is certain: a water pump is mostly used to reduce downtime caused by heavy rains and to transport water from one location to another.
How to categorize water pumps for irrigation
The categorization of water pumps will depend on the role, placement, and power. Therefore, we categorize as role-based water pumps, placement-based water pumps and power-based water pumps.
Role-based categorization.
High pressure pumps – High-pressure pumps generate the operating pressure and supply water to the spraying device. Generally, they can be divided into positive displacement pumps and hydraulic intensifiers. Positive displacement pumps are standard for hydrodemolition applications. These are water pumps having a head of more than 50 meters. They can push water vertically at a 90-degree angle. They pump water from a deep source, such as a borehole or an underground tank, at high elevations.
Low pressure pumps – Low-pressure pumps have centrifugal heads of up to 80 meters. The recirculation is powered by low-pressure pumps, heat exchangers keep the liquids at a constant temperature, and the mixing head is positioned to keep the reactants separate.
Placement-based categorization.
Surface pumps – Surface pumps are used to transport water from surface sources such as springs, ponds, tanks, or shallow wells. The majority of our surface pumps are diaphragm or rotary vane pumps that may be driven solar-direct for easy, low-cost operation.
Submersible pumps – Submersible pumps are centrifugal pumps with flooded hydraulic components (pump casing, impeller, diffuser element). Typically, this sort of pump does not have a suction line.
Power-based categorization
Solar pumps – Solar-powered pumps use electricity generated by solar panels or the sun's radiated heat energy. Solar-powered water pumps operate by turning the sun's rays (photons) into electricity to power the pump.
Electric pumps – The electrical pump is a multistage subsurface centrifugal pump powered by an electric motor. Electric power is provided from the transformer via the switchboard, and it is then routed from the switchboard to the electrical submersible pump motor via a power cable linked to the tubing.
Generator pumps – They are again categorized into petrol pumps and diesel pumps.
Water Pump Prices in Kenya
| | | |
| --- | --- | --- |
| Model | Type | Price (Ksh) |
| AICO ACP80 | Petrol | 16,500 |
| AICO ACP50H2 High Pressure | Petrol | 28,500 |
| Honda WL20XY | Petrol | 34,000 |
| Honda WP40 | Petrol | 84,500 |
| Pacwell LT30hd High Pressure | Diesel | 72,500 |
| Pacwell LT20hd High Pressure | Diesel | 54,500 |
| Pacwell 80kb | Diesel | 48,500 |
| Stallion Germany Diesel High Pressure Water Pump | Diesel | 77,500 |
| Pedrollo PKm60 | Electric | 9,000 |
| AICO Akp60 | Electric | 5,500 |
| AICO Akp70 | Electric | 7,500 |
| AICO 0.5hp deep well | Electric | 19,500 |
| AICO 3.0hp deep well | Electric | 34,000 |
| AICO 4.0hp deep well | Electric | 65,000 |
Factors to consider before buying a pump
Understanding one's requirements can help you decide which pump features are most essential to you and, in turn, how much you should pay for the pump. Pumps come in a wide variety of styles, manufacturers, and brands on the Kenyan market. The following are some of the characteristics you should search for: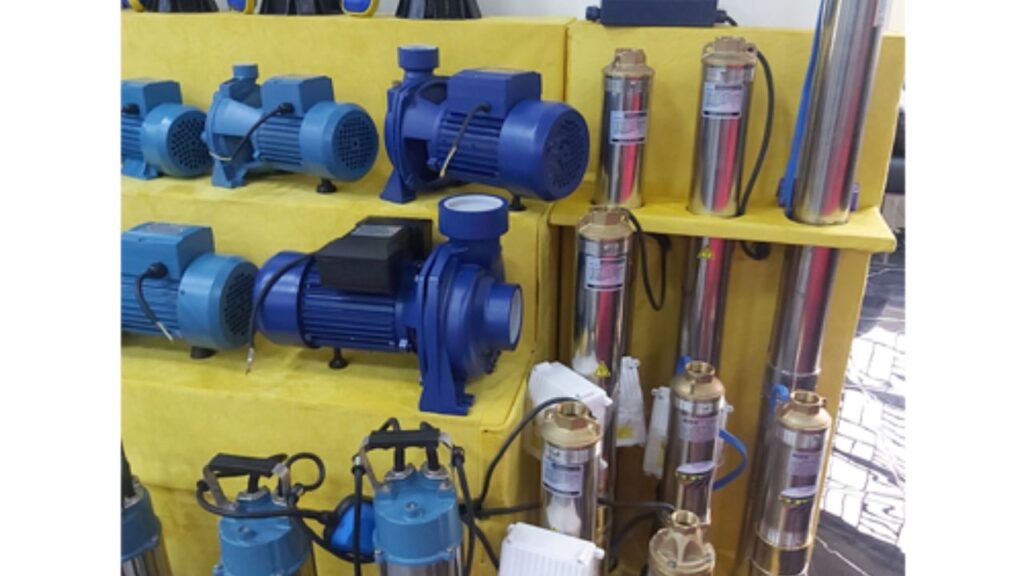 Flow rate
The pump pressure
Quality of the pump
Power
A bad pump purchase might cost you money. We can assist you in making the best water pump decision for your requirements. Additionally, we will assist you in selecting the best brand in the required category from among the many distinct ones offered nationwide. ELDORET: 0759372241 or NAIROBI: 0790719020 are our contact numbers.