Cocopeat prices in Eldoret vary depending on quantity and quality. We have (moist) coco peat that is ready to use (coconut coir or coconut peat). We're selling it for KSh 150 per kilogram. The coir is useable as a starter for seed germination or as a neutral growing medium for hydroponics. We all want our gardens to be the best they can be. As a result, selecting the appropriate medium in which to grow plants is critical. While many people prefer potting soil, a growing number of green-fingered gardeners are discovering the benefits of coco peat. There are numerous advantages to using this substance. It is renewable, and because you don't need much, a little goes a long way. Furthermore, many gardeners have noticed that coco peat absorbs water fast. It also has a large capacity, so there's less possibility of overwatering or under watering your plants.
What is cocopeat?
Cocopeat is a natural fiber whose formation is from the husks of coconuts. The byproduct of extracting coconut fiber from husks is coco-peat, which is a 100 percent natural growth medium. This sun-dried cocopeat is makes a variety of products, including cocopeat blocks, cocopeat briquettes, cocopeat tablets, and more. Coco soil is a term that describe loose coco peat. Because coco soil is permeable and well-drained, it aids the plant in developing strong roots, making it a great hydroponics growth medium. It is a 100 percent organic, natural, and biodegradable material that was once a by-product of the Coconut Fibre Extraction process, but is no longer the case. It is presently a by-product of the extraction of coconut fiber.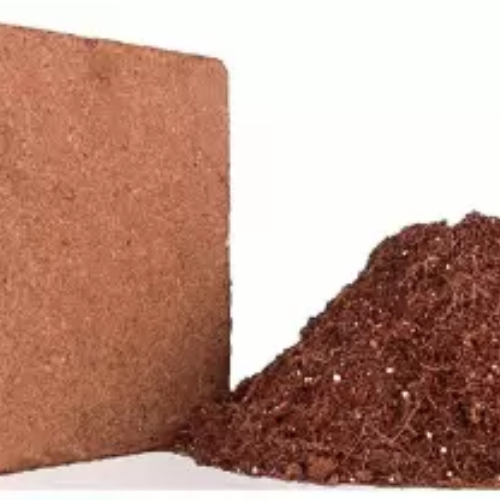 What are cocopeat prices in Eldoret?
We have various sorts of cocopeat at Aqua Hub, from extremely fine to rough. Fine cocopeat is mostly useable for seedling propagation because it facilitates root penetration. Rough cocopeat with more than 50% fiber is appropriate for mature crop planting. 5kg blocks or 20kg sacks of coco peat are available. We may, however, sell any quantity starting at 1kg. The determination of Cocopeat prices in Eldoret is by quantity and whether the cocopeat is treated. Coir that has been treated costs ksh 150 per kilogram, but untreated coir costs ksh 70. Coir blocks weighing 5 to 7 kg are 750 per block, with bulk discounts available.
What are the Properties of Cocopeat?
Cocopeat is lightweight, easy to work with, and may be reusable for up to four years.
Cocopeat is resistant to bacterial and fungal growth due to its physical and biochemical qualities.
Cocopeat takes a long time to decompose. It doesn't start to break down until it's 10 years old, so it's a long-term investment.
It has a neutral to slightly acidic pH of 5.2 to 6.8. Furthermore, it's ideal for mixing with alkaline garden soil because of this. Learn more about soil pH and how it affects plant development.
Cocopeat has the ability to retain and deliver nutrients to plants over a long period of time.
It has excellent oxygenation qualities, which are crucial for root growth.
Cocopeat can be mixable with a variety of other substances, such as soil and manure, or used as a stand-alone product.
Cocopeat is a quality product with an environmentally sustainable future that is at an affordable price.
Cocopeat is an excellent soil conditioner that can hold up to eight times its volume in moisture. It's completely natural.
Cocopeat has a consistent, homogeneous texture and is easy to work with. It does not produce mud, unlike soil.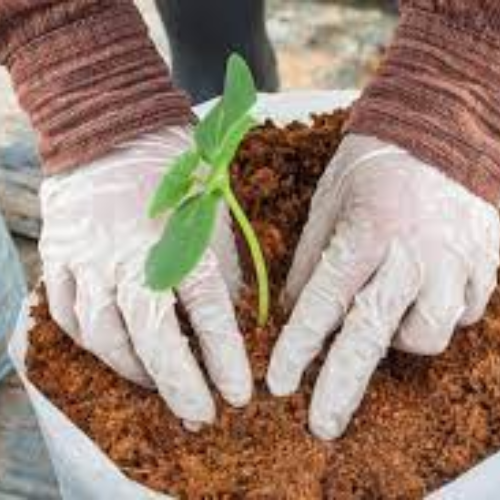 Where to use cocopeat?
Cocopeat is an excellent seeding medium. In seedling trays, it is useable to plant vegetable and seasonal flower seeds.
Cocopeat works well as a rooting media.
Cocopeat is ideal for hydroponic farming and soilless planting.
Cocopeat is a key component of potting medium such as pot-o-mix and organic veggie-mix.
Indoor plants, cacti and succulents, dish gardens, terrariums, and hanging baskets can all benefit from a potting mixture that includes cocopeat.
What are the benefits of cocopeat?
Growing medium that is both environmentally friendly and long-lasting.
Moisture retention capability is high.
Cation exchange capacity is high.
It improves aeration of the soil.
Increases the ability of the soil as a buffer.
Mostly tolerant to pH variations.
Water-soluble nutrients can be buffered.
After then, it can be reusable for up to 5 years.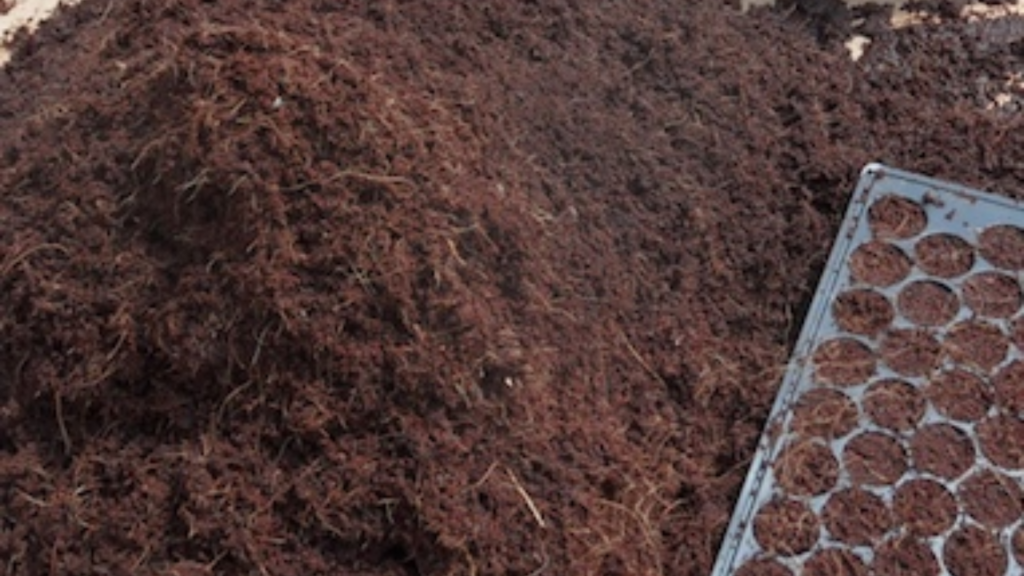 Where do I get cocopeat in Eldoret?
Aqua Hub Limited is a good place to acquire coco peat in Eldoret. Our product comes in 5kg compacted blocks or loose 5kg and 18kg bags. We supply untreated coco peat for usage as a versatile media as coco peat suppliers in Kenya. Our coco peat is made from coconut husks and is an excellent choice for seedling propagation and flower production. It may also be usable for soil supplements and hydroponic gardening. Tomatoes, cabbage, onions, peppers, and fruit trees are just a few of the commercial food crops cultivated on seedling trays. It must be washed and treated in order for it to operate properly. This is due to the presence of soluble salts, primarily sodium, which promote root hair burning and, as a result, poor germination.