Drip Lines as used in drip irrigation deliver water through perforated emitters. It serves mainly for irrigation purposes because they are UV resistant. Aqua Hub Kenya offers the best quality drip lines in Kenya and East Africa. We partner with farmers to provide them with long-lasting farming solutions. Drip Lines in Kenya 2022
What are the types of drip lines from Aqua Hub?
At Aqua Hub, our drip lines are according to thickness, spacing, and length. We have a variety ranging from 0.3 mm,0.4 mm, and 0.6 mm as far as the thickness is concerned. Crop to crop spacing is according to farmers' choice, but our standard spacing is  15 cm, 20 cm and 30 cm.
We also have standard lengths of 1000 m and 1500 m. In special cases, we do cut the desired length by the farmers, but not to a minimum of 100 m.
How do you install drip lines?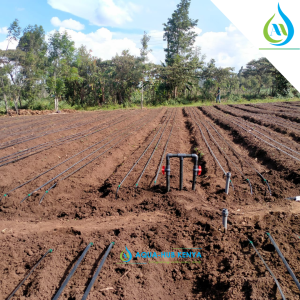 Irrigation design
Main & Sub main piping
Spread the drip lines along the prepared beds in the land
Connect the drip lines using start connectors and anti leakage rubber
Close the end of the drip line using end plug
Open the water to flush the system
How many drip lines do I need for 1 acre?
For 1 acre with standard rate of 2 lines per bed it will consume up to 4 rolls of 1000 m.
Advantages of Drip Irrigation?
Disease reduction
Saves time and money
Maximum output per space
Not labour intensive
Enhances quality nutrients to crops
Where do I buy drip lines in Kenya
Visit  AQUA HUB KENYA Nairobi & Eldoret or call:NAIROBI : 0790719020 | ELDORET : 0759372241 . For enquiries, go to www.aquahubkenya.co.ke
How long do drip lines last?
All our drip lines are UV Treated and can last to a period of 5 years. They are heavy and of the best quality. Our brand label is" Aqua drip"
How to clean clogged drip lines
Aqua Hub Kenya has the best and long-lasting solution to clean blocked drip lines .The common blockage problem is due to salty water, which forms some compound around the emitter of the drip, hence blocking it. We advise farmers to use two compounds, that's Chlorine bleach and Nitric acid. Chlorine is suitable for organic contamination and Nitric acid for  cleaning mineral contaminations.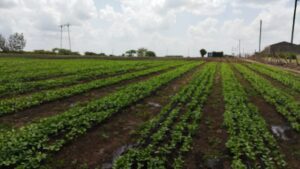 What are the prices of drip lines in Kenya?
All our drip lines retails at Ksh. 8500 per roll of 1000 m and Ksh.10 per m when the customer is not buying the whole roll. Drip Lines in Kenya 2022