How to Grow Onions using Drip Irrigation system in Kenya | Aqua Hub Kenya offers knowledgeable information, services, and affordable drip irrigation kits for clients in Kenya and entirely East Africa.
Do you want to grow onions? Try drip irrigation for onions today with our quality and affordable drip kits.
For our Quality drip irrigation kits, you can reach us through 0790719020.
Drip irrigation is the best method of producing quality and big onion bulbs in Kenya. As a modern irrigation method, most farmers are adopting drip irrigation across most parts of Kenya.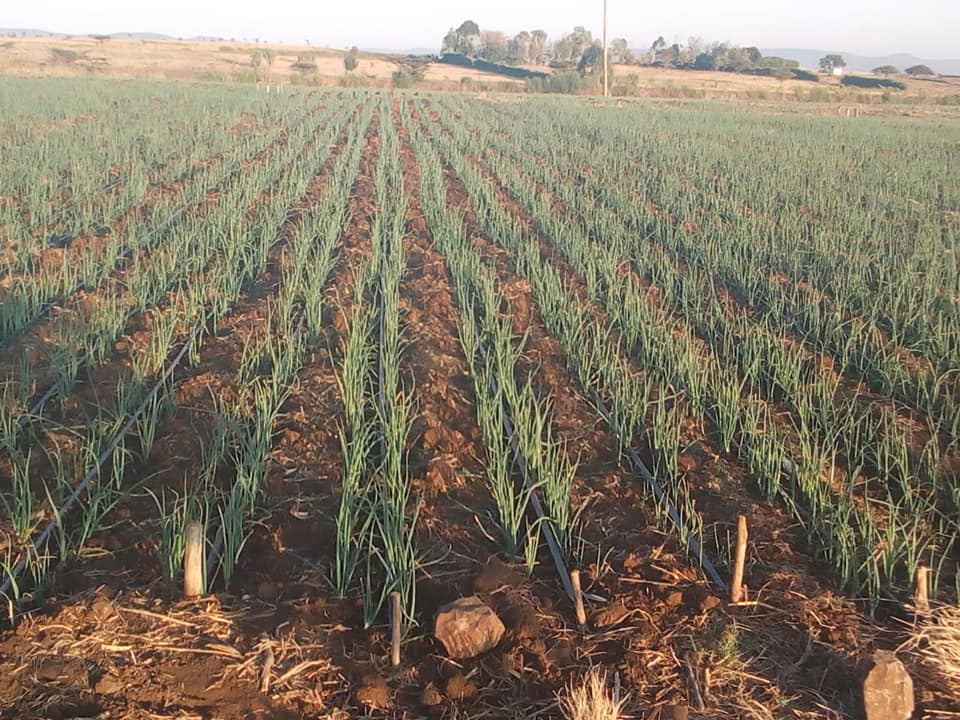 Reasons for Drip Irrigation in Onion Farming
 Being a water saving method it only enhances wetting patterns of onion root zones. This plays an important role in reducing rapid growing weeds that lowers yield.
Drip irrigation enhances a balance in water supply to onions. Individual drops of water accumulate to a level required for efficient production. Water is available to onions every time, mostly, during critical growth levels.
Drip irrigation moistens the soil and maintains the soil temperature, PH, and fertility. With drop-by-drop irrigation, the cooling effect, erosion, and humus removal does not occur.
Labour requirements are low for drip irrigation. With water supply and distribution done by pipework, no casuals or manpower to operate the drip system.
Drip irrigation rarely exposes onion bulbs and roots unlike other methods where water hits the ground at high pressure prone to erosion.
With minimum water utilization, you can water a large farm with more onion plants with drip irrigation.
Drip allows for fertilizers to be distributed easily and uniformly through drip. Fertilizers are mixed and introduced to plants through drip lines.
HDPE or PVC pipes
Drip emitter (15 cm Spacing)
Water tank
Ball Valves
Connectors
Tank connectors
Filters
Appropriate Onion Drip Layout
Beds need to be prepared and spaced 1 M apart. The space in between is good for a footpath during plant inspection, spraying and harvesting.
Use 3 drip lines per bed and ensure they have a uniform spacing of at least 30 cm apart.
Drip emitter spacing should match or conform to the plant spacing. The best drip emitter to use is 15 cm drip emitter.
When to Plant onions on Beds
The onion cloves should be planted once the beds are ready and plant spacing calculated.
The best time to plant onions is before the onset of the rains or before installation of drip irrigation to enhance soil warmth for shoot development.
How to Transplant Onions
While transplanting careful uprooting is necessary to prevent the roots from damage. Spacing of onion seedlings 10 cm apart is essential for higher yield.
Irrigating Onions
The rate of irrigation depends on the stage of the onion plants.
During the planting or germinating stage, the onions plants require high water levels and should be irrigated daily for up to 2 times a day.
When the onions have developed leaves, the bulbs start forming. This stage requires a lot of water and sunlight.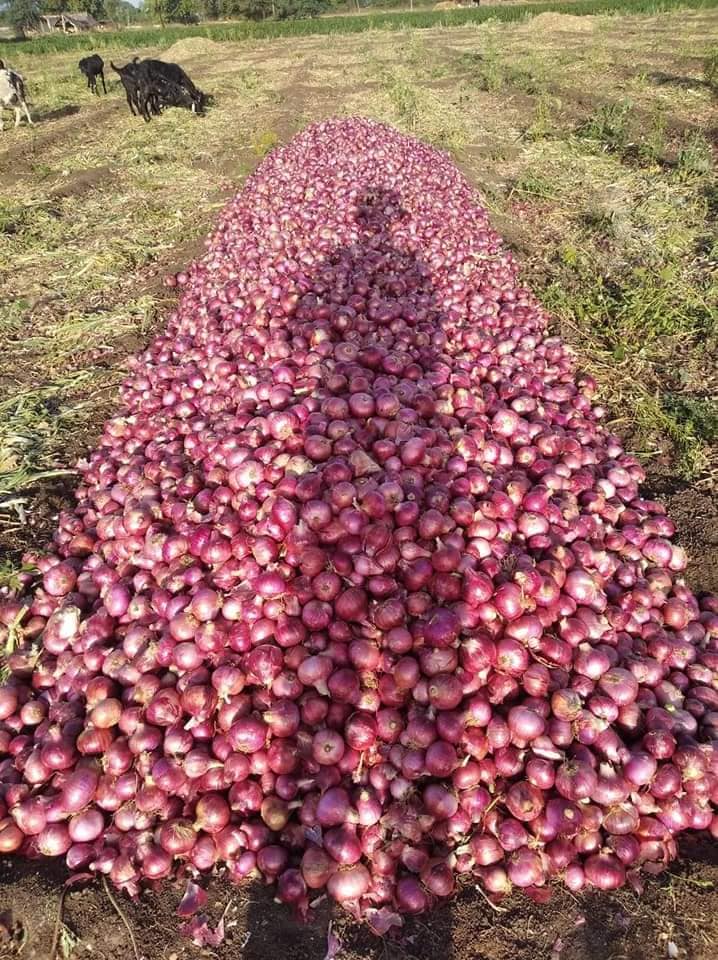 Irrigation for at least 4 times a week until the bulbs are mature enough for harvest. This is usually 3 weeks before harvest, a period when leaves start drying.