Silage Bags for Sale in Kenya
Silage Bags for Sale in Kenya | Silage bags are plastic sacks for storing Silage and other animal feeds.
Aqua Hub Kenya stocks brand high-quality silage bags for animal feeds.
Structure of our Silage Bags
Our Silage bags consist of polythene paper on the inside and a polythene sack material cover on the outside.
The inner polythene paper is waterproof to prevent water from wetting the silage.
The outer sack is a hard knitted polythene manilla paper to prevent the inner plastic paper from tearing or piercings.
Why Use Silage Bags?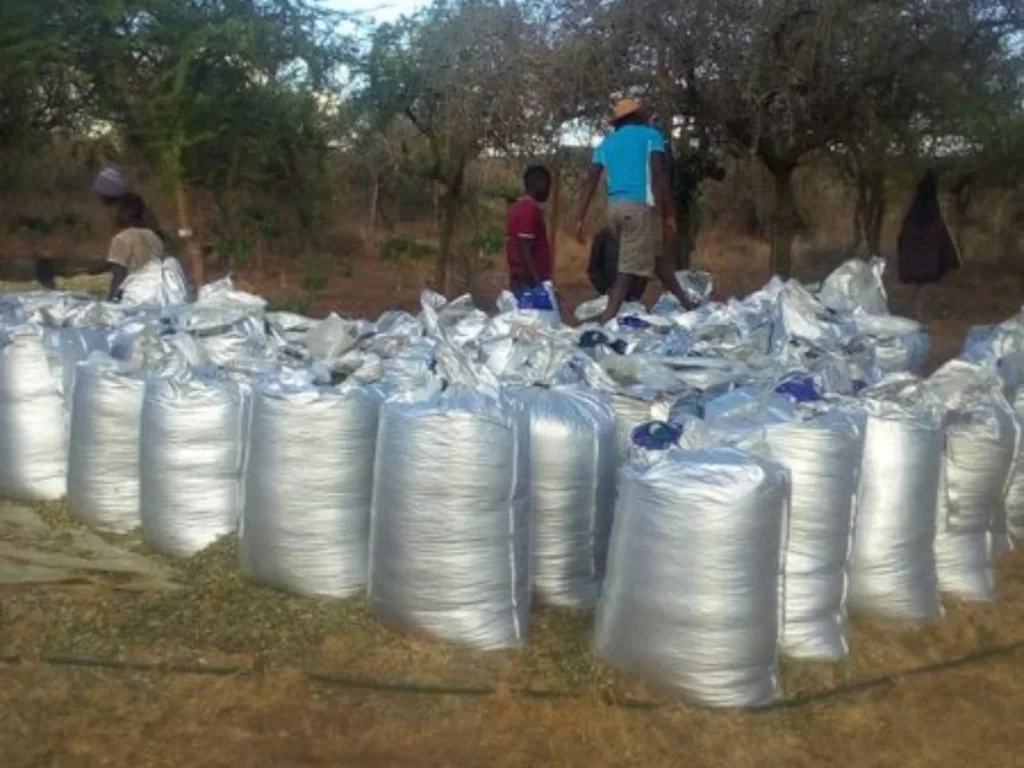 Silage needs to be kept in a stable environment free from rain, ant attack and cold. Silage bags provide a good warm temperature for fermentation of hay and silage. Placing your silage in bags is important to avoid spillage and to store the feed for future animal consumption.
Features of Silage Bags
Structure – Our Silage bags usually take the normal rectangular shape of sacks.
UV resistance – Polythene plastics bags are UV resistant. Our silage bags can withstand high heat from the sun.
Colour – Our silage bags have a pair of black or white plastic materials attached together. Black polythene material on the inside to absorb heat from the silos and white on the outside to reflect heat.
Durability – Our bags are strong and long-lasting polythene materials.
Our bags can sustain the farmers' storage needs for many seasons as they are hard to wear out or tear.
Silage bags need to be airtight to prevent entry of air. Sealing the bags allows them to be compact and thus airtight.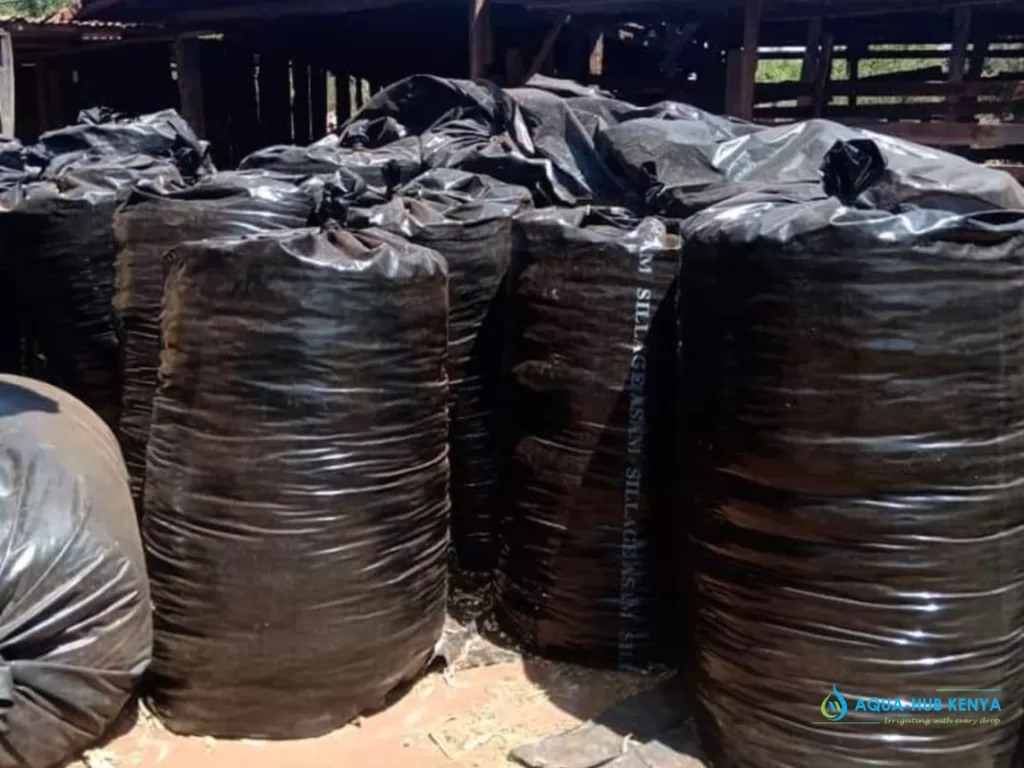 Uses Of Silage Bags
The main function of Silage bags is storing silage and animal feeds.
Silage bags prevent insects such as ants, termites, and weevils from damaging animal feeds.
Silage bags maintain silage in the required temperature to prevent them from damage.
Silage bags can be useful to store grains in warehouses, homes, or industrial stores. You must ensure grains are moisture-free before storing in bags. Moist grains can be dried using solar dryers.
Cost of Silage Bags in Kenya
Our silage bags are available at affordable costs per square meters. The cost of 1 square meter is KES.750.
Where to Buy Silage Bags in Kenya
Aqua Hub Kenya has quality Silage bags recommended for your Silage feeds.
Call 0790719020 or email info@aquahubkenya.co.ke