Insect nets for Agriculture in Kenya by Aqua Hub are the best method of controlling pest. Our nets are more than suitable to handle notorious pests and insects on your orchards, greenhouses or shade houses.
Crops need to be kept free from insects and birds that feed on leaf foliage and flowers. Birds and insects can damage stems and flower buds thus preventing the growth of trunks and production of fruits. This directly impacts the yield produced.
What are Insect nets?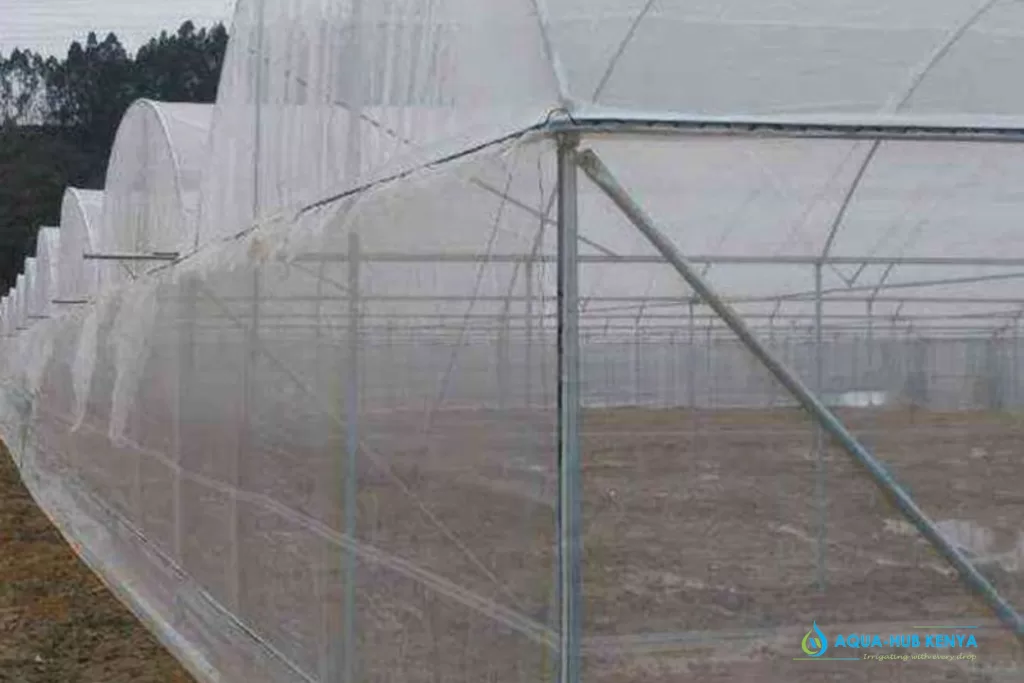 Insect nets are fabricated nets made from HDPE material. They are often reinforced in walls of greenhouses and shade houses to protect plants from destructive insects such as:
bees – Feeds on flower buds
Aphids – Aphids can destroy the yield on crops such as tomatoes, beans, potatoes, and oranges.
Beetles – flower buds
Grasshoppers – attacks the leaves of maize plants, sorghum, and cassava.
Vine and Stalk-borers – damages the stalk of stalk growing plants such as maize, millet and
Cabbage worms – feed on cabbage leaves and kales.
Army worms – attacks the leaves of maize, beans, and vegetables.
Why Insect nets for Agriculture in Kenya
Insect nets come handy in providing a physical barrier to insects that can enter into the farms and crop plantations. Nets have highly knitted meshes to block tiny flies from entering.
Insect nets do not block the sun from reaching the plants. It allows 80% of the sun rays and air to penetrate.
Features of nets
UV treated to resist harsh conditions
They are normally brilliant white to shy away insects (Most insects avoid bright light)
Mesh surface with holes of 0.4 mm and 0.9 mm diameter
Dimensions of 3 m by 50 m, 2.5 m by 50 m, 2.5 m by 100 m and 5.5 m by 30 m length
Importance of Insect Netting
Insect nets have significantly proven to be effective in most parts of the country which are prone to insect attack. Netting reduces the use of chemical insecticides which damages the soil fertility and at the same time lowers the cost of production by a huge percentage.
Insect nets enhance high level of production by preventing birds and insects, which are leading hazards in growth of flowering plants.
Uses of Insects Nets
Mainly used in Greenhouses – Insects are common in greenhouses due to warm environments present inside.
Insect nets are applied in open fields to prevent birds from feeding on plants such as sorghum and fruits like citrus.
 In solar dryers, netting is useful in blocking insects that feed on grain and foodstuffs. i.e.,
weevils, houseflies etc.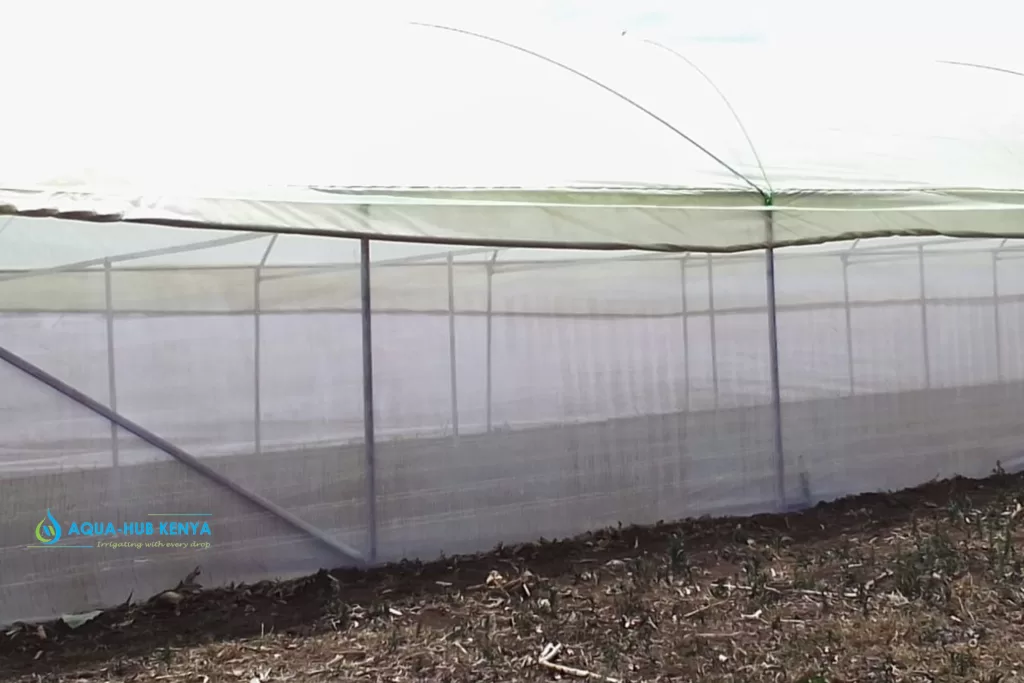 Insect Nets Prices in Kenya
| | |
| --- | --- |
| Size(m) | Price (KES) |
| 2.5 x 50 | 10,000 |
| 2.5 x 100 | 20,000 |
| 3 x 50 | 13,200 |
| 5.5 x 30 | 12,375 |
Where to Buy Insect Nets in Kenya
Get Quality insect nets from Aqua Hub Kenya. We have quality insect nets and profile bars and wires to set up the structure for your Shade house or greenhouse.
Contact us for more information on 0790719020 or email us via info@aquahubkenya.co.ke.