Greenhouse and Irrigation Technicians in Kenya | Are you looking to increase your annual production yield? You are in the right place. Increase your production and income levels by acquiring our quality purpose greenhouses today.
Greenhouse and Irrigation Technicians in Kenya – Aqua Hub
Aqua Hub Kenya has been consistently dealing in irrigation systems installations and greenhouse construction.
Basing on the vast knowledge and experience of our technical team, we guarantee quality structures and irrigation systems for our clients.
Why Choose Aqua Hub
We offer the expertise to come up with an effective greenhouse structure that will bring fortunes and progressive farming journey.
We demonstrate the fundamental use and effectiveness of our greenhouse and irrigation structures and equipment using model sample structures, pamphlets, and charts.
Our Products are 100 percent effective and convenient. We always ensure availability of all items unless there is shortage of supplies or delays in shipment. We reach out to our clients to notify them and advise on when their orders should be available or delivered to them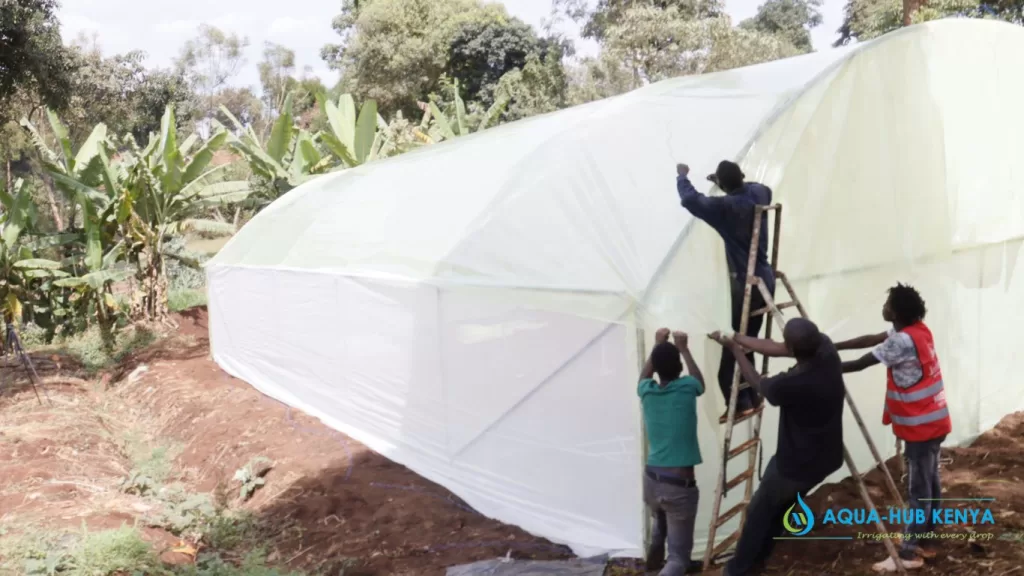 Considerable factors
Greenhouse construction requires looking into various factors such as market and demand for the crop to grow. You are not only growing for domestic use here, so you need to find the market for your produce first. The price will also dictate whether you need to start green house farming or not. If the cost and demand of the crop is rising, then you should start green house farming.
On the other hand, irrigation system setup relies on the cost or budget, the topography of the land, type of soil and crop grown. The budget determines the type of irrigation system to choose and the structure to adopt. For example, drip irrigation has 1, 2 or 3 drip lines per acre depending on the cost thus a cheaper budget matches 1 drip line per acre.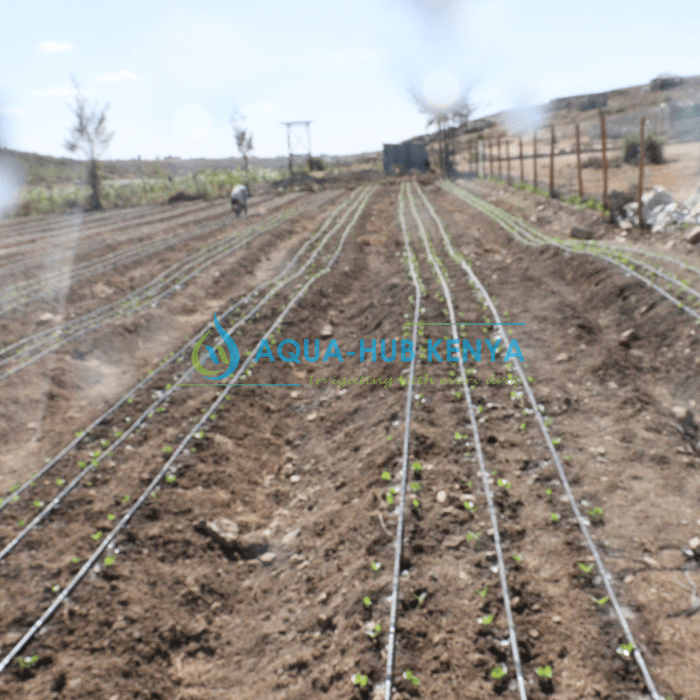 Price (Cost) Considerations
Our charges are affordable, but they vary as per the irrigation system and type of greenhouse in question. The cost will include the materials or equipment needed, delivery needed, technician cost and actual construction cost.
Call Aqua Hub Kenya for consultation: 0790719020 or email info@aquahubkenya.co.ke.
WhatsApp chats on 0790719020.