Greenhouse Constructors in Kenya |Aqua Hub Kenya is the most rated and qualified greenhouse kits construction company in the country. Greenhouse effect can be felt due to emission of greenhouse gases. We embrace the growing of plants in green house and in house structures as the best method of agricultural production.
Greenhouse Construction
Greenhouse construction is the design and construction of green house structures. Our involvement in greenhouse farming is not only limited to construction and design of glass houses, but also the extensive research in the best plants to grow.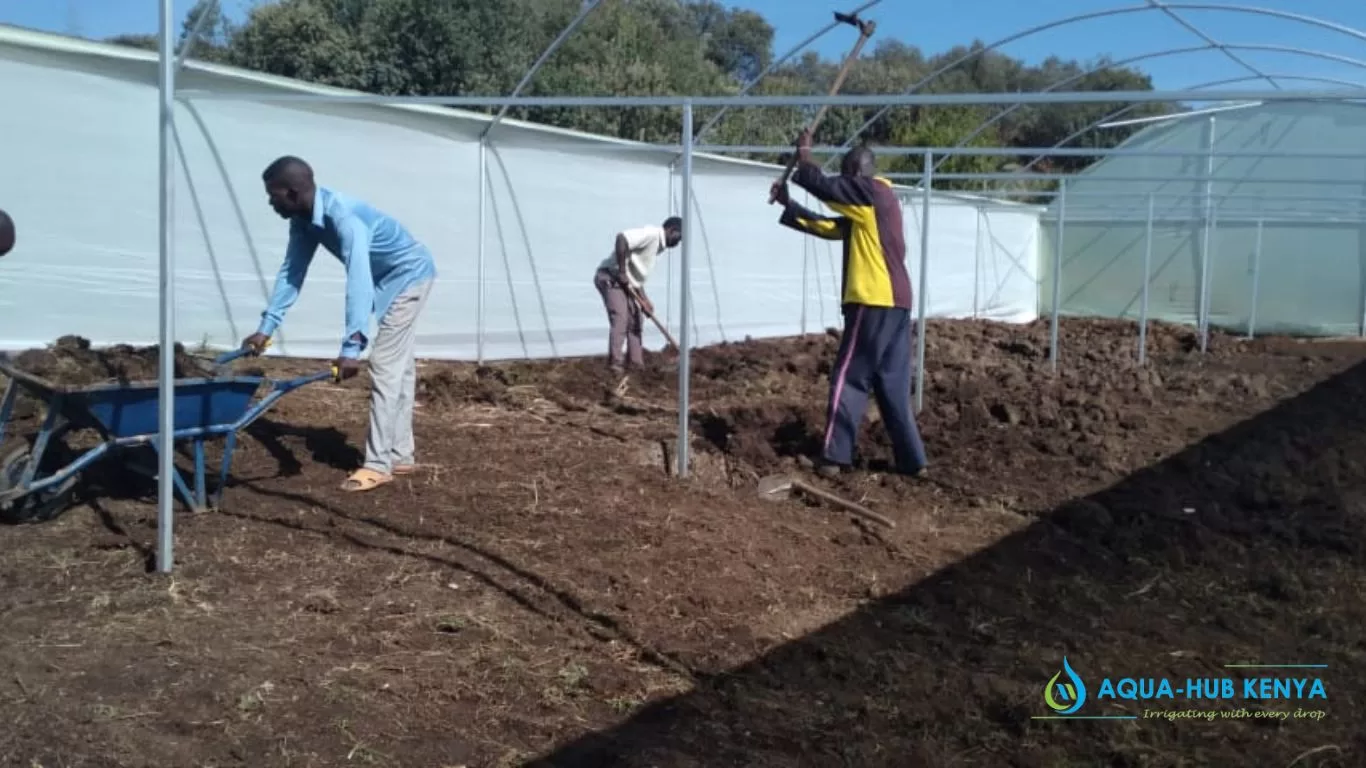 Our greenhouse Construction materials
We retail all the necessary and equipment including glass house polythene bars, metal bars, wires, screws, and irrigation systems.
Our Polythene house materials are available at affordable prices.
We mostly deal in local made products from trusted and certified manufactures.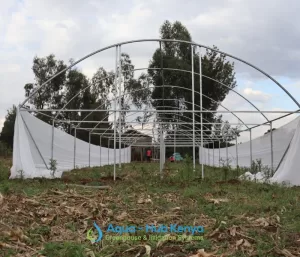 Our Greenhouses effect Construction Services
Site Visit Study
We always send our technicians to conduct a pre-visit on the site for green house set up before deciding to take the contract. Supervising the site ensures that it is effective for building glass houses.
Our technicians obtain measurement of all climatic conditions including, soil PH, temperature, humidity levels and ground levels to determine whether it favours the setup of glass houses
Consultation
We offer advice to our clients on the suitable crops to grow, considering the demand and profitability in the market.
Aqua Hub inform and educate our clients at no cost through articles, seminars, shows and social media. We also advise on ventilation requirements to lower greenhouse gases
Glass house Design and Construction
We design green house structures according to various available shapes that a client may prefer. We normally deal in construction of vented or tunnel shaped wooden and metallic greenhouses kits.
Once all requirements are availed and the site determined suitable, our technicians conduct the actual construction of the glass house structures.
You always need to employ local casual labourers to assist technicians on the manual work of digging and supply of building materials such as sand and gravel.
Location of Aqua Hub (Greenhouse Constructors in Kenya)
Our offices are located in Nairobi (Benedicta, Utawala) and Eldoret (Jamboni, Annex) near MOI University.
We engage our clients through our website and social media tools such as Facebook, Instagram, Twitter, and LinkedIn.
For greenhouse kits construction, glass house materials or any of the services above, contact us on;
Telephone: 0790719020 or email info@aquahubkenya.co.ke.