Male Adapters in Kenya
Get the best quality male adapters at Aqua Hub Kenya – at affordable prices. Available in various sizes. We sell them in different sizes and types .
PVC Adapters ( Valve Sockets)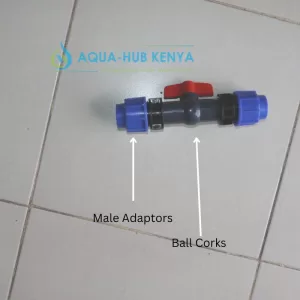 As you can see in the picture above, the use of  adapter is to link other pipes to control valves or filtration units
HDPE Adapter Price in Kenya
Our Adapters price ranges from 150/- to Ksh. 2000 depending on the sizes needed by the farmer.
Where to buy Adapters in Kenya
Visit Aqua Hub Kenya for all solutions regarding HDPE and PVC fittings : We are in Nairobi and Eldoret
Call us through: NAIROBI : 0790719020 | ELDORET : 0759372241