Dam liner technician in Kenya is an expert in the installation of dam liners. It is a team of highly qualified specialists with a wide range of dam lining installation experience. They are those who have been accredited and certified. They also have broad information that will aid in the installation's effectiveness. Apart from installation, they also supply necessary information prior to the installation.
Dam liners are one of various methods for collecting and storing water for later use. Dam liner technician is therefore in high demand. However, there are several challenges in locating qualified technicians. When choosing technicians, several aspects should be taken into account.
The greatest dam liner building skills are provided by Aqua Hub. As a result, we are among the top dam liner technicians in Kenya. As a result, we have assembled a team of competent and trained professionals. Call 0790719020 to reach our technical staff.
What are dam liners?
Dam liners are impermeable sheets constructed of HDPE and LDPE. It is a nonporous membrane constructed of low or high-density polyethylene that is used for commercial reasons such as dam liners, water reservoir liners, fish pond liners, swimming pools, and subterranean water tank liners. It is composed of a geomembrane. This geomembrane sheet acts as a liner to prevent fluid seepage. The ideal water collecting solution and reservoir is a dam liner/geomembrane.
Who are dam liner technicians?
Dam liner technicians in Kenya construct dam liner systems to aid in the collection and storage of water. They also build dam liners for fishponds. They are familiar with and comprehend the many functions of the dam liners. The technicians also understand how they function. As a result, they will be able to install the right system and repair everything that fails.
What is the work of the technicians?
They are in charge of a variety of tasks. These are related to the dam liner installation, maintenance, and repair of dam liners. They give the necessary advice prior to installation by doing the necessary analysis. They also provide guidance on the necessary materials. Technicians also do routine system maintenance.
What are the factors to consider when looking for the  dam liner technicians?
There are various benefits to properly installing dam liners. Selecting the wrong technicians for the job, on the other hand, may result in a substandard system. As a result, you must use extreme caution when making your choices. The following elements, according to Aqua Hub, should be considered.
Comprehensive understanding.
A well-rounded and knowledgeable staff.
Resources are plentiful.
Properly insured.
Excellent ratings and testimonials.
Contract in writing with specifications.
Written assurance is required.
Another consideration is whether or not maintenance services are available.
The Aqua Hub Company possesses all of the necessary elements. We build dam liners that are both high-quality and inexpensive. In addition, we are Kenya's top irrigation system providers and number one dam liner technician.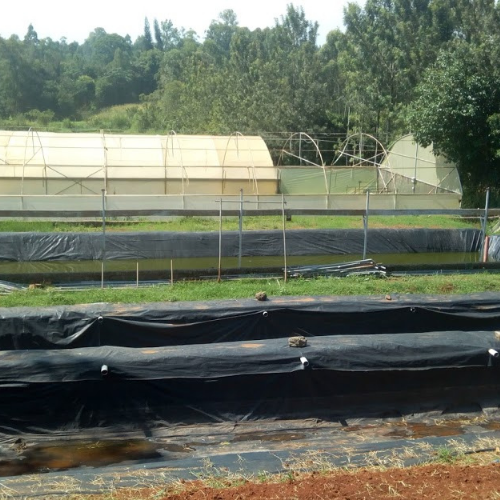 Factors to consider when building a dam using dam liner
The dam's or pond's purpose
Before you start constructing a farm pond and filling it with dam liners, ask yourself this vital question: "What is the aim of this farm pond? Alternatively, you may fill it with fish and collect them in a few months. Whatever response you get, you'll have a good idea of how deep this farm pond should be.
The surrounding watershed is an important consideration when designing and sizing a farm pond. Examine the surrounding watershed in your property region to see where the water comes from.
The type of dirt you'll dig
Expect a lot of digging while beginning a farm. Of course, knowing the sort of soil you'll be digging in will be beneficial. Clay-based soil, for example, is the greatest form of soil for retaining water for extended periods of time. You must also ensure that the dam liners you install are long-lasting enough to prevent additional leaks. If you're unsure about which sort of dam lining material will work best with the type of soil in the location where you'll be building a pong, consult the Aqua hub experts.
Your agricultural pond may become contaminated due to pollution. Keep a safe distance from anything that might cause a chemical or oil leak while establishing a farm pond. Remember that these dangerous contaminants might pollute your pond's water source.
The weather situation
Yes, the current weather condition in your location is a crucial element to consider before beginning a farm pond project. Is it always hot or humid? If this is the case, the water in the pond will evaporate more quickly. This problem may be rectified by installing high-quality dam liners that can contain as much water as possible.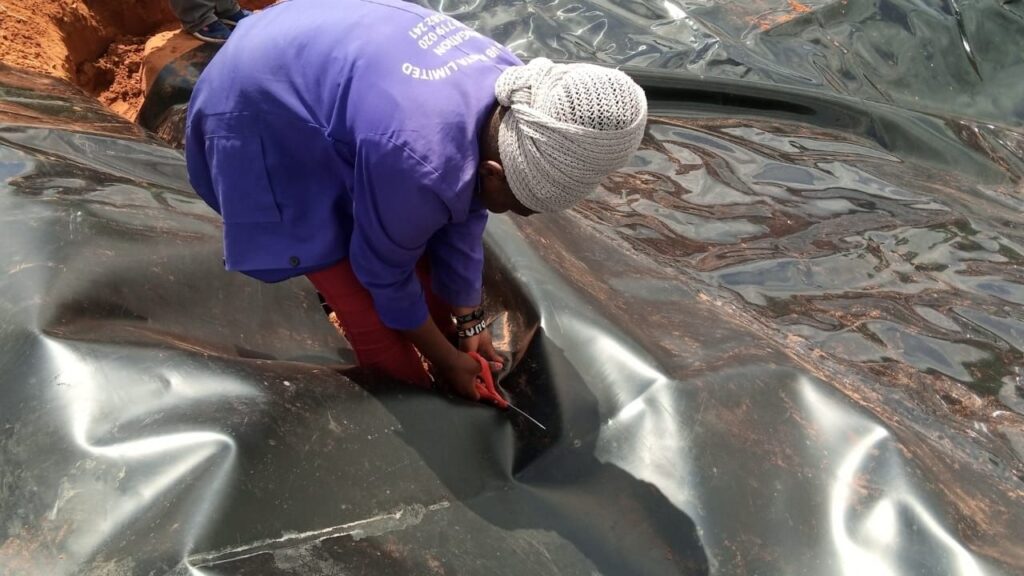 Have you already chosen the ideal spot for your farm pond? If you answered yes and would like a free quotation on dam liners and other job-related products for this project, contact Aqua Hub. In Kenya, we are the greatest dam liner technicians and irrigation firm. For additional information, please contact us at: 0790719020 NAIROBI | 0759372241 ELDORET
Water Tank Prices vs Dam Liner Prices in Kenya 2022
Based on research done by Aqua Hub Kenya Limited,2022. Plastic water tank prices in kenya could be costly compared to dam liners which will cover large are hence allowing mass water harvesting.
Water Tank companies in Kenya are considering shifting the focus to providing solutions with yuge  volume of water harvesting to beat dam liners.