Aqua Hub Kenya offers exceptionally quality dam liners in Kenya at a reasonable price. We are one of the country's leading dam liner suppliers and installers. The optimum dam liner to use is determined by the volume of water confined and the type of surface. If the reservoir is large, a thicker liner is desirable. If the pond's surface is smooth, a lighter gauge liner will suffice. Our dam liners have an outstanding reputation in the market due to their durability. A dam liner ensures that you will collect and store water for later use, mostly for irrigation but also for usage by people and animals. Water from rivers, runoffs, boreholes, and wells may all be collected and held in the high-quality dam liners before being distributed to the neighborhood.
Water Harvesting Using Dam Liners in Kenya
Kenya is one of the most water-stressed countries in the world with a per capita water use of less than 600 cubic meters. The difference between this and the average worldwide volume of 1,000 cubic meters is substantial. If they aren't already at risk of starving due to a horrible drought, millions of people in the country now have to contend with flash flood devastation. One of the biggest barriers to sustainable food production worldwide is water scarcity, which experts studying climate change predict will only become worse as the world's population grows. On the other hand, you can solve this problem by using contemporary irrigation and water collection methods on surrounding fields.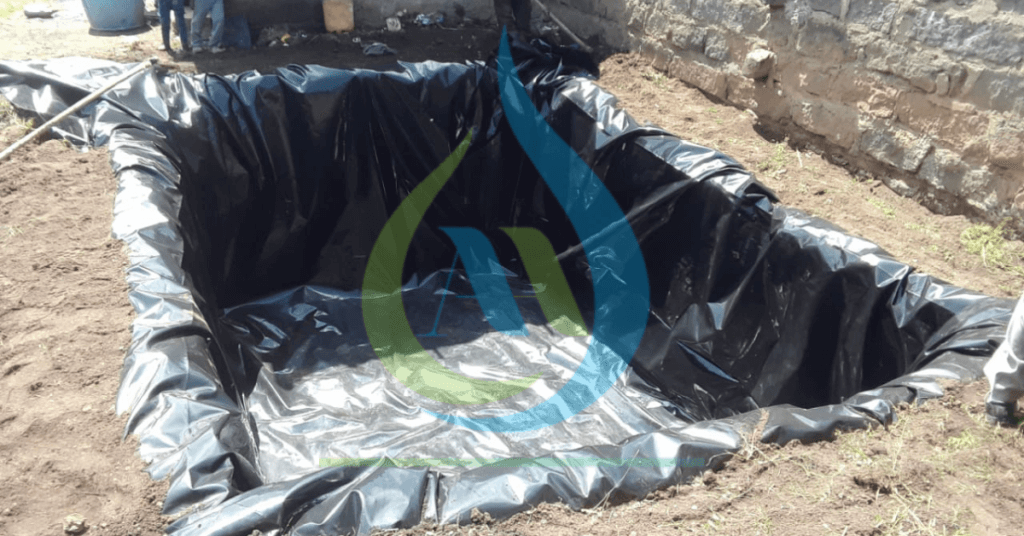 The greatest way for farmers to collect rainwater is using dam liners. Water may be effectively contained using liners. Additionally, since the cost of water management may quickly rise, it's imperative to maintain a leak-free water management system. The good news is that sealing leaks in your system can help you save money. The liners do a good job of keeping water out. They do not allow water from the system to gradually seep into the surrounding soil since they are not highly permeable. So employing dam liners to collect water is the best course of action.
Quality Dam Liner prices in Kenya
Dam liners from Aqua Hub Kenya are incredibly well-made and affordably priced. We are one of the top manufacturers and installers of dam liners in the nation. The amount of water contained and the type of surface determine the best type of dam liner to use. A thicker liner is preferred if the reservoir is big. A liner with a thinner gauge will do if the pond's surface is smooth. Due to their strength, our dam liners enjoy a stellar reputation in the industry. Water may be gathered from boreholes, wells, rivers, and runoffs and then stored and distributed throughout the community using high-quality dam liners.
| | | |
| --- | --- | --- |
| Thickness | Weight per meter square in Kgs | Price per meter square in KES |
| 0.3 mm | 0.35 kg | 190 |
| 0.5 mm | 0.46 kg | 215 |
| 0.75 mm | 0.88 kg | 295 |
| 1 mm | 0.91 kg | 340 |
Characteristics of quality dam liners in Kenya
When storing water in dams or ponds, it's important to use the finest liners possible to prevent leaks and extend the life of the reservoir.
UV treatment is necessary to extend the lifespan of good dam liners. Accordingly, their lifespan can range from five to thirty years, depending on their thickness and the gauge's thickness.
They should be constructed of virgin materials rather than recycled ones.
You need materials that are difficult to wear down or puncture for pond or dam liners.
It ought to be inexpensive for the farmer. Consider the type of material, the thickness, and the size of the dam among other factors before purchasing dam liners.
The best dam liners are available at Aqua Hub Kenya. We also provide very affordable installation of dam liners. We have a group of expert technicians for the job. Please call us at NAIROBI: 0790719020 or ELDORET: 0759372241 if you need dam liner services.