The world is facing a serious water crisis. The demand for water is increasing more and more every day. In order to meet the rising demand, many countries have started building dams to store the excess water. But there are some problems with dams, they can't be used if they get flooded because of heavy rains. In summary, we need Dam Liners. Dam Liner Prices in Kenya 2022 will be discussed at lenght.
The use of dam liners instead of plastic water tanks will help to reduce the cost of storing and distributing water in the future. This would also make it cheaper for people who live in areas where there are no Water Tank Companies in Kenya and East Africa.
In 2022, Kenya is predicted to become East Africa's second-largest Dam liners reselling country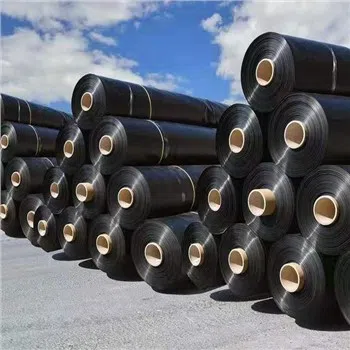 AQUA HUB KENYA LIMITED is a leading manufacturer of Dam liners and plastic water tanks for the African continent.
AQUA HUB KENYA LIMITED decided to expand its business into other African countries such as Kenya, where he eventually started Dam Liner Company with offices located in Nairobi and Eldoret. Over the years.
In 2022, Kenya will be facing a serious problem with its dams because it will be running out of water. These dams also hold huge amounts of plastic waste that is polluting our environment and damaging our health as well as our economy. But we don't have any solution to this issue yet. The dam liners can help solve this issue by removing plastic waste from the environment and recycling it into new products for use in water harvesting.
It also served as an emergency drinking supply when there were no clean sources of drinking water available. But over time, people started using it as a form of storage container with regular usage and as such, they started using it.
Dam Liner Installation
Ultimately, this product will replace the plastic water tanks. Customers must appreciate the cost to volume ratio of water harvesting.
Dam Liner Installation Steps
Trenching (Reservoir Extraction)
Dam Smoothening
Welding the liner
Installing liner
Water Harvesting
In the future, implementing water harvesting using dam liners will reduce the need for plastic water tanks and would reduce our bills dramatically.
How to join dam liners
The technology of Dam Liner is already here. It is a very innovative and revolutionary technology that will help us in the future to save water, energy, and cost. It helps in preventing flooding, erosion and pollution. This article will show you how you can use this technology to help your clients without having to pay a huge amount of money for it.
The industry is about to change dramatically, and the way we look at the water is about to change. The new generation of water tanks will allow us to store more water, but how? And what will we do with that extra water?
The dam liners are a type of plastic tank used for the storage and storage of potable water. The main advantage of this product is that it can be installed in any location and does not require a special installation or maintenance. It can be installed on the ground or on a structure such as a building.
Dam Liner Prices in Kenya 2022
Our prices are competitive in the region.
| | | | | |
| --- | --- | --- | --- | --- |
| Thickness/ Cost | 0.3 mm | 0.5 mm | 0.75 mm | 1 mm |
| Cost per sq.m | 170/- | 215/- | 310/- | 350/- |
| Welding Cost | | | | Negotiable |
Dam liners Manufacturers in Kenya
AQUA-HUB KENYA LIMITED. This company has built a system to install and maintain dam liners to its clients. It is also possible that this company will be able to sell these plastic water tanks as well as a solution to areas that cannot accommodate dam liners. www.aquahubkenya.co.ke
Dam liner Calculator
The measurements of the size of the liner must be determined before dam liner welding. Aqua Hub, Kenya, has invented a formula to help farmers determine the size they need and how to join the dam liners.
Factors to consider when calculating dam liner size
Length, width, and height
Topography of the land
Type (Cylindrical or Rectangular trapezium)
The Formula
Take X for Length, Y for Width and Z for Height
D for diameter (In case of Cylindrical tanks)
You will use the following method;
{( X + 2 Y+2) + (Y+2X+2) }
Call: 0790719020 for dimensional and slant height discussion