The Greenhouse Nets by Aqua Hub Kenya will shield plants and produce from the sun's blistering beams. They are also applicable to supply the greenhouse's crops with ventilation. Used frequently in agriculture and horticulture to preserve crops in greenhouses and boost crop yields. Kenyan farmers may purchase and have shade nets installed from Aqua Hub Limited. Our shade nets guarantee the development of wholesome, top-notch food that is advantageous to the plants, farmers, and customers. Our nets are applicable in greenhouses and range in shade coverage from 30% to 90%.
Greenhouse Nets by Aqua Hub Kenya
Aqua Hub has introduced a new line of colored light-spectrum management nets. Farmers may use these greenhouse shade nets to manage light dispersion, control and advance blooming and ripening dates, accelerate growth pace, and impact plant growing features such as leaf and fruit size and color, branch and stem length, number of nodes, plant weight and size. This allows producers to tailor yields to market demands, which has considerable economic benefits.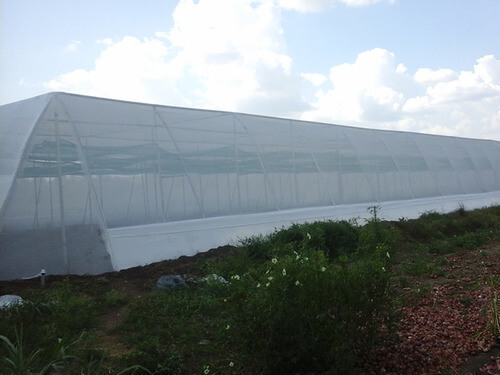 Shade net is a polyethylene (HDPE) material that it's modification is by the addition of UV stabilizers, anti-oxidants, and the pipeline from the production of lightweight, high-strength, anti-aging, large-area coverage to promote the new multi-purpose materials, the ability to adjust control environment, optimizing climate, and improving plants in the growth of adverse climate conditions, is a realization of security or high-yield, high-quality agricultural cultivation techniques. Aquaculture, vegetables, flowers, edible mushrooms, fruits, medicinal plants, and other industries have swiftly developed and produced evident economic advantages.
Greenhouse insect nets protect your crops from all insects and pests that attack growing crops at every stage of development. UV treatment for our greenhouse bug nets. This is done to avoid UV rays from reflecting off crops and causing rapid breakdown of the net. The net has a useful life of six years. White greenhouse bug nets create a highly reflecting, insect repelling surface. They are available in two pore sizes: 0.4 mm and 0.9 mm. The former repels even the smallest insects, such as white flies. The latter pore size, however, will not. Agricultural insect nets with 0.4 mm hole sizes are for crops that are economically impacted by such insects.
Features of Greenhouse Nets by Aqua Hub Kenya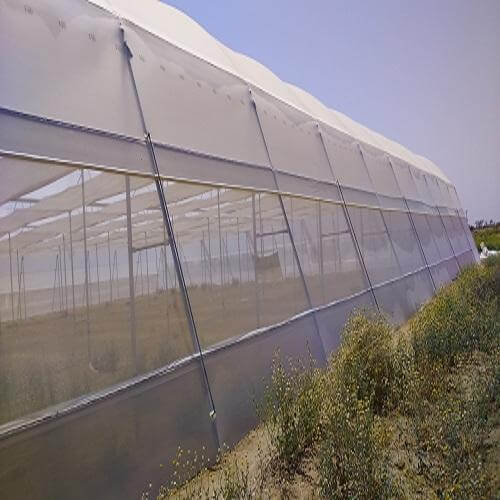 Options for shadow densities between 30% and 95% to accommodate various crop demands.
Used for gardens, farms, greenhouses, and polytunnels.
Insect mesh and privacy screens are also employable.
Reduces the need for fans and watering by keeping greenhouses cooler throughout the summer.
It is simple to drape over greenhouse and polytunnel roofs and secure with tac, nails, or weight.
8–10 years is the average lifespan.
Where to use Greenhouse Nets by Aqua Hub Kenya
An insect net used in greenhouses to keep out problem insects is called a greenhouse insect net.
Greenhouse nets are used to cover the airflow vents in solar dryers. Additionally, they are a part of the shelf that keeps little items like rice from falling off while drying
As a side netting for greenhouse-style shade structures.
To cover an aquarium. As a precaution against pests and youngsters in a small to medium-sized water reservoir or fishpond.
Aqua Hub Kenya is a well-known provider, trader, and installation of shade nets. Our shade netting comes in green and black colors. We have offices in both Nairobi and Eldoret. We are a dependable provider for all of your agricultural supplies and management procedures. For additional information, call 0790719020.