Pop Up sprinklers prices in Kenya vary depending on the size of the sprinkler. We offer the greatest, high-quality, and reasonably priced pop sprinklers. Pop-up sprinklers are becoming more popular as a type of irrigation. Using sprinklers for automatic irrigation saves a lot of water and labor. In truth, it is feasible to manage a garden without the assistance of a full-time gardener. No one knows lawn irrigation better than the top producers and suppliers of lawn grass in East Africa.
Our portable sprinklers in Kenya are appropriate for gardens, lawns, and golf courses. Our pop-up sprinkler irrigation systems are there to disperse water over lawns uniformly. In recreation areas, golf courses, and football fields, we install this sprinkler system. For individuals who intend to install pop-up lawn sprinklers themselves, we provide training to our clients.
What are pop up sprinklers?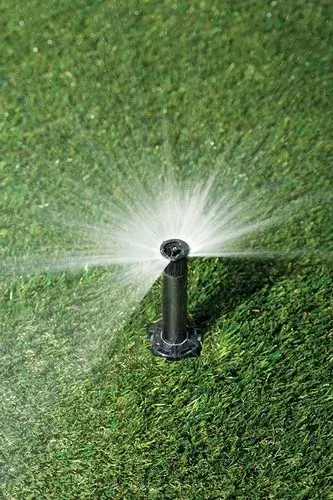 Peculiar sprinkler systems known as pop-up sprinklers are perfect for a range of landscapes, parks, golf courses, and gardens. They are the best way to irrigate lawns and gardens because they evenly distribute the water they spray.
The fundamental structure of a pop-up sprinkler is simple, as is how it functions. There is no use of magic or electricity; only plain, old-fashioned mechanics. The rising chamber is pushed against by the force of the water flowing through the sprinkler head's input. The part rises and protrudes from the main body when the water pressure within the sprinkler is greater than the force of the spring.
Water will spray out of the nozzle and distribute across the surrounding area in a single rotating stream or an arc of spray, depending on the sprinkler model and nozzle utilized. When the water supply is cut off, there is the releasing of pressure, and the spring retracts the riser stem back into the main body.
What are Pop Up sprinklers prices in Kenya?
The pricing of our pop up sprinklers varies based on the size of the sprinkler. Pop up sprinklers are available in two sizes: 1/2 inch and 3/4 inch. 3/4 Inch cost is Ksh 3800, while 1/2 Inch cost is Ksh 2850.
| | |
| --- | --- |
| Sprinkler | Price |
| 3/4 Inch | Ksh.3800 |
| 1/2 Inch | Ksh.2850 |
Types, model and specification of Pop up sprinkler
Pop up sprinklers are available in both plastic and metallic finishes. For the plastic type the outside cover is of plastic, as is much of the interior body. Metallic components include the spring and nozzles. The outside and inside of the metallic type are both metallic.
Hunter is the name of the model we have. It is well-known for its vast selection of rotors and irrigation nozzles that pop-up and are changeable on a 3600 radius. They have Hunter's dependable gear drive technology and deliver precise and consistent sprays in light to heavy irrigation applications in gardens, parks, sports arenas, and commercial settings.
The features include;
Pop-up action upon application of water pressure.
A wide range of nozzle diameters are available, allowing modification of the spray volume and radius to meet the needs of the application.
Spray arc settings are movable between 400 and 3600.
For precision and dependability there is lubrication, of the gear drive rotation.
Swing joint connectors are available for all models, allowing for quick connections and accurate positioning. Hunter rotors are arranged in grids that are intended to cover the irrigated area with 100% precipitation. They offer the best answer for all open cultivated area type irrigation requirements and are dependable, accurate, and affordable.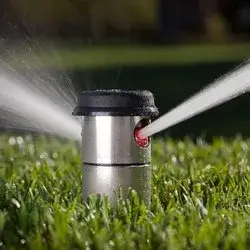 Importance of having automatic Pop sprinkler irrigation
With the help of automatic lawn sprinklers, watering may be set to operate during the designated time and length at night. Saving water through irrigation at night. Grey water may be recycled and used on lawns by automating lawn sprinklers. This is due to the autonomous lawn sprinklers not requiring manual handling.
This irrigation method reduces management issues for the garden owner. As a result, the gardener makes better use of his time by planning ahead and foreseeing difficulties. The finest effects for the grass come from deep, enough watering that is applied at the proper time.
Aqua Hub Kenya Limited offers a variety of sprinklers. We are located at Nairobi Eastern Bypass-Utawala and Eldoret Annex. You can also reach us at: 0790719020 NAIROBI | 0759372241 ELDORET