Greenhouse covers vary with the requirements during its installation. There are various types ranging from the normal greenhouse polythene (200 Microns UV Treated to Solar Link Greenhouse Cover). All these are products of Aqua Hub Kenya. We offer heavy gauge solar links in the Kenyan market.
What is Solar Link Greenhouse Cover?
Solar Link is a special synthetic that covers greenhouses to separate the inner and outer environmental conditions. They can function in greenhouses with extended functions, such as solar dryers. Aqua Hub Kenya gives solutions on how to use the solar link as a greenhouse cover or as a solar dryer cover.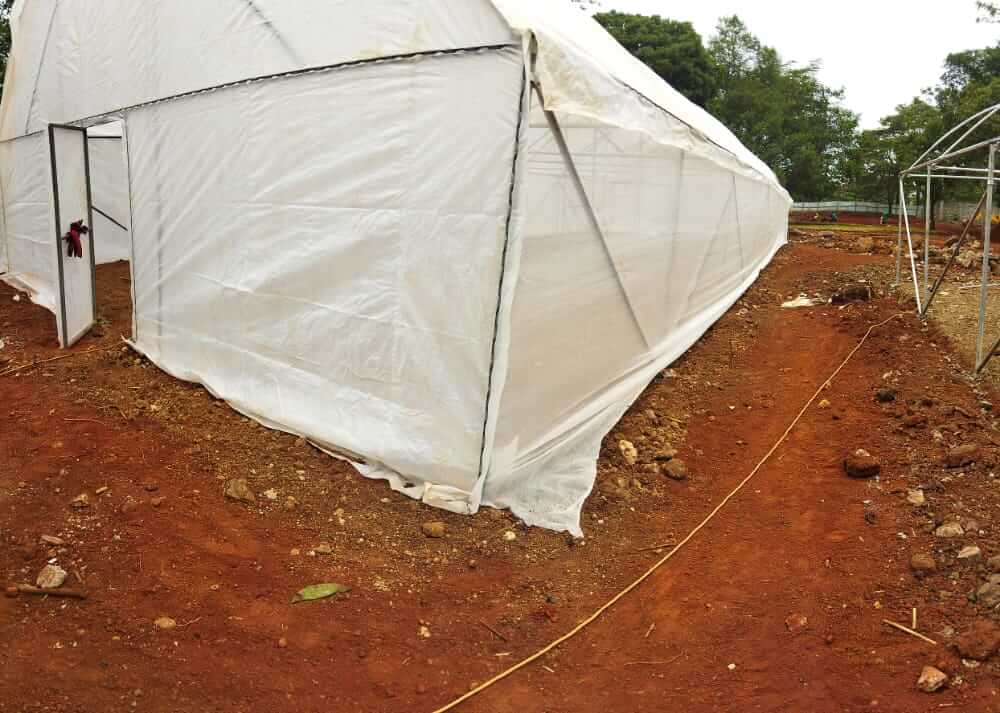 Just like the normal Installation, Its material is fix along the rails of the structure using the Profiles & Wiggle wires.
The rails and the wires are in a design that allows interlocking in a pattern, hence locking the solar link into the structure.
Solar link expands and contracts according to the climatic conditions of the area, So its installation is a very special case.
Where to buy Solar Link in Kenya
Visit AQUA-HUB KENYA for your high-quality products. We are located in Nairobi & Eldoret through 0790719020 & 0759372241 respectively.
The solar link goes for Ksh. One hundred eighty per square metre. Our package comes in a standard measurement of 12 m × 31 m fixed.
How long does a solar link last?
Ten-year guarantee. Most of our farmers encounter changing the structure, and the solar link remains intact for the wooden structure.
What is the difference between Greenhouse Polythene and Solar Link?
Greenhouse covers are in variety according to their thickness and materials used to make them. Greenhouse polythenes with 200 microns UV Treated are made of plastic. Solar Link are made of heavy materials that are synthetic in nature.
Installation in Nairobi- Kenya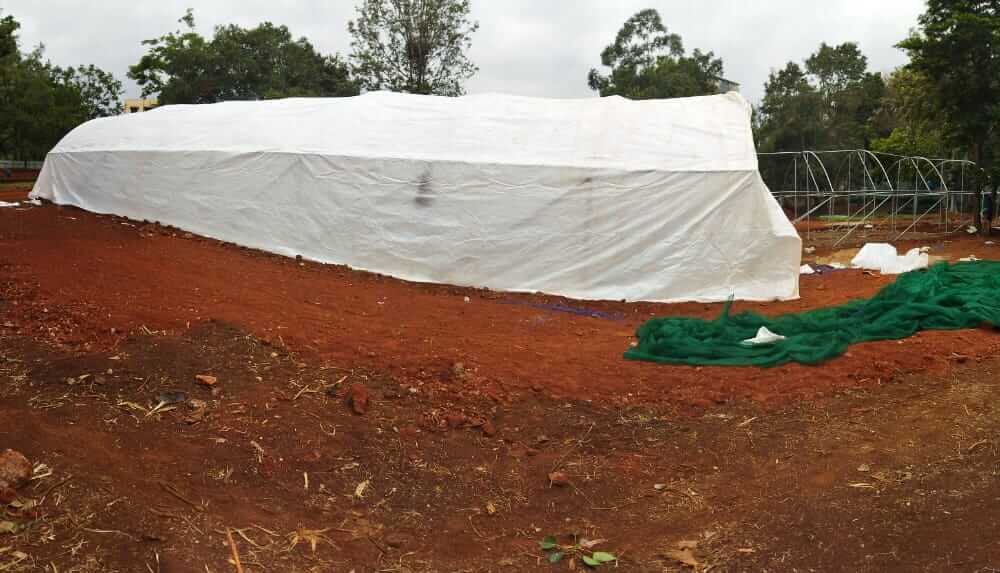 Mettalic Structure