Shade Nets & Shade House in Kenya are by Aqua Hub. Our Shade Nets are made of synthetic fibre that is UV Treated to provide shading solutions to farmers. Most Nurseries and Crop plantations are embracing shade net farming. Shade Nets for Agriculture by Aqua Hub is the best option for the field.
Shade Nets & Shade House in Kenya
In Kenya, the Agro shade nets available in the market range from 30% to 90%. The percentage abbreviation is the mesh rate provided by the nets. The main features of our nets are;
They are UV Treated (5 years Guarantee)
They come in Green or Black Colour
Available in 35%, 55%,75% & 90%
Standard Widths of 4 Metres and Lengths of 50 Meters and 100 Meters.
Shade Nets can be knitted to specified customer needs on request by customers.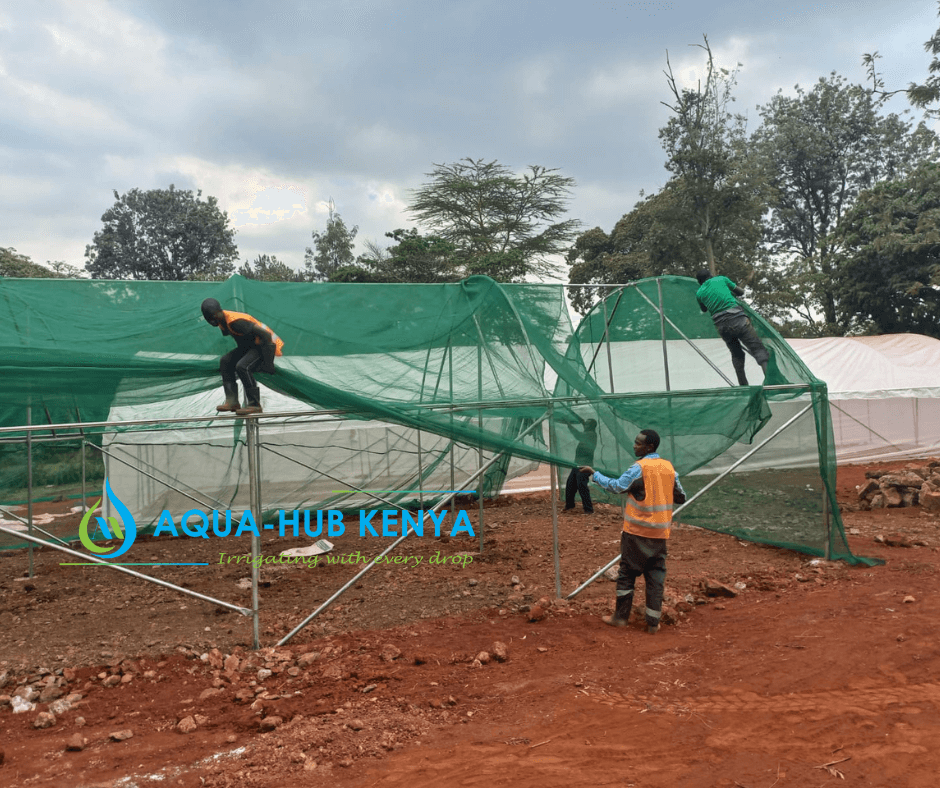 How to do Shade Nets & Shade House Farming in Kenya
The choice of the net suitable for crops is done before engaging the constructors. Once the choice is made, go ahead and contact AQUA HUB KENYA for the best shade house designs and construction. We do you the wooden or metallic structures depending on your choice as follows;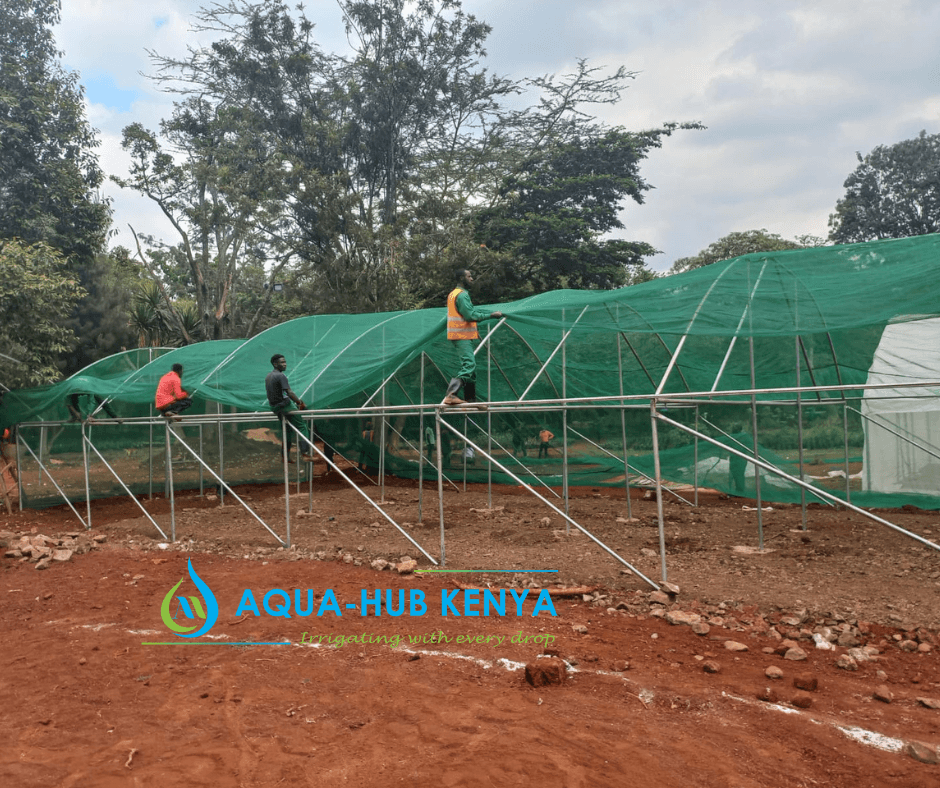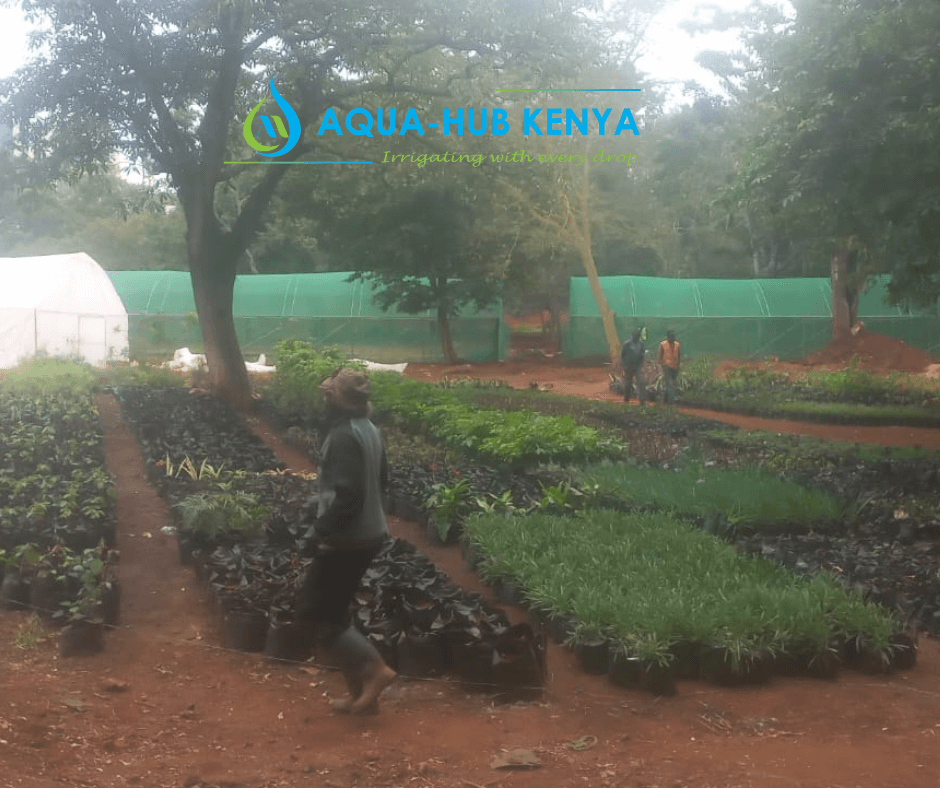 Shade Net Prices in Kenya
| | | | |
| --- | --- | --- | --- |
| Shade Rate (Filtration in %) | Colour | Measurements | Price per sq'm in Ksh. |
| 35 % | Black & Green | 4 m x 50 m | Ksh. 70/- |
| 55% | Black & Green | 4 m x 50 m | Ksh. 85/- |
| 75% | Black & Green | 4 m x 50 m | Ksh. 105/- |
| 90% | Black & Green | 4 m x 50 m | Ksh. 160/- |
Where to buy Shade House in Kenya
AQUA HUB KENYA LIMITED—Nairobi & Eldoret branches at NAIROBI: 0790719020 | ELDORET: 0759372241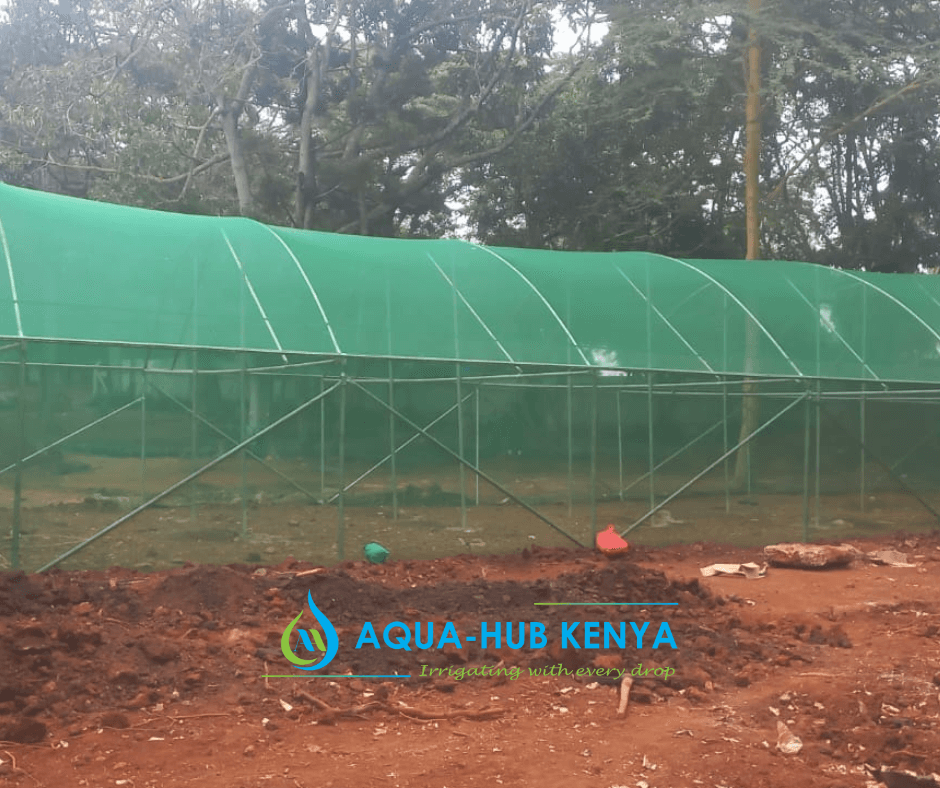 Aqua Hub Kenya is committed to offering the best solutions in Climate-Smart Agriculture in East Africa and Kenya . We also offer other services and products such as;