Dam Liners in Kenya cost different prices that depend on the material size, quality and thickness sizes. Aqua Hub Kenya is known for affordable cost of dam liners.
Dam Liners prevents water seepage and leakages in dams, reservoirs and ponds hence ensuring adequate water for irrigation.
Why Dam Liners
In recent years, Kenya has faced numerous challenges related to water scarcity, agricultural productivity, and environmental sustainability.
As the country continues to experience rapid population growth and climate change impacts, demands for water escalates. This in turn necessitates innovative solutions to ensure water is available for agriculture and other uses.
Dam Liners have emerged to be effective water conservation tools, with over 10,000 farmers using them to facilitate irrigation farming.
Features of Our Dam Liners
Our Liners are Quality, hard and durable.
They resist UV radiation, an important feature which enhances durability.
We sell our Liners in thickness sizes of 0.3 mm, 0.5 mm, 0.75 mm, and 1 mm sizes.
Aqua Hub Liners are made of HDPE materials.
Benefits of Dam Lining
Water Storage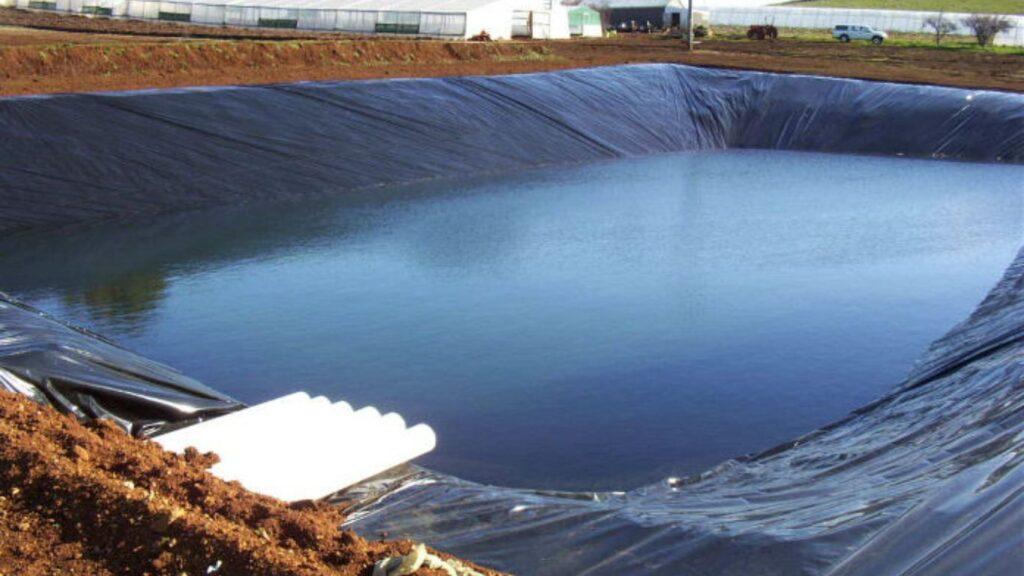 The primary use of dam liners is to store water for irrigation, home or industrial use. Equipping dams with liners minimize water loss to the ground through leakages or overflows. Farmers can conserve excess water during rainy seasons for purposes of irrigation during dry spells.
Sustainable Irrigation Practices
Irrigation is fundamental for food production in arid areas of Kenya. Dam Liners enhance the efficiency of irrigation systems by preventing infiltration of water into the soil, hence reducing wastage. With precise water supply methods such as drip irrigation, farmers can increase yield and save water as well.
Dam liners in Kenya make it possible to apply sustainable irrigation systems for food security and income generation.
Erosion Control
Soil erosion is a major problem in crop growing and water conservation. Topsoil is a humus rich layer of soil, which affects crop production. Excessive run-offs during heavy rains causes soil erosion in farms.
Dam Liners in Kenya prevent surrounding soils from erosion and soil build up in water sources, dams and ponds.
Dams acts as a brake for running water that could lose its course and flow into farms or houses.
Pond Lining
Liners are also applicable in Fish farming in Kenya for lining ponds. By making sure water is available, pond liners create optimal conditions for fish production. Therefore, pond liners can promote aquatic environments and enhance income generation.
Preventing Water Pollution
Inadequate water storage and management practices can result in pollution of water through fertilizers and chemicals. Dam liners prevent dirty water from leaking into ground water sources or nearby rivers and dams.
Drought Resilience
Implementation of dam liners in Kenya for dry areas can enhance drought resilience by storing water during wet seasons for use in dry periods.
Dam liners Prices in Kenya
Aqua Hub Dam Liners are sold at various prices depending on the sizes.
| | |
| --- | --- |
| Gauge/ Thickness  | Cost per square meters |
| 0.30 mm | KES. 210/- |
| 0.50 mm | KES. 240/- |
| 0.75 mm | KES.330/- |
| 1.00 mm | KES. 410/- |
For Purchase, questions and other product information;
Call 0790719020