We are a greenhouse company in Nairobi, Kenya. We take satisfaction in offering economical greenhouses, greenhouse building supplies, irrigation systems, dam liners, and farm inputs in general to Kenyan farmers. In Kenya, we have specialized in greenhouse building. Our greenhouse prices are reasonable and long-lasting. Aqua Hub Kenya technicians provide one-of-a-kind constructions with guaranteed stability. Aqua Hub Kenya is Kenya's top provider of both metallic and timber greenhouses. Our greenhouse structures are available in two varieties: tunnel greenhouses and vent greenhouses.
Tunnel Greenhouse
These are smooth, curving greenhouses that resemble half-moon-shaped structures. They are widespread in the highlands of Kenya because they only have side ventilation.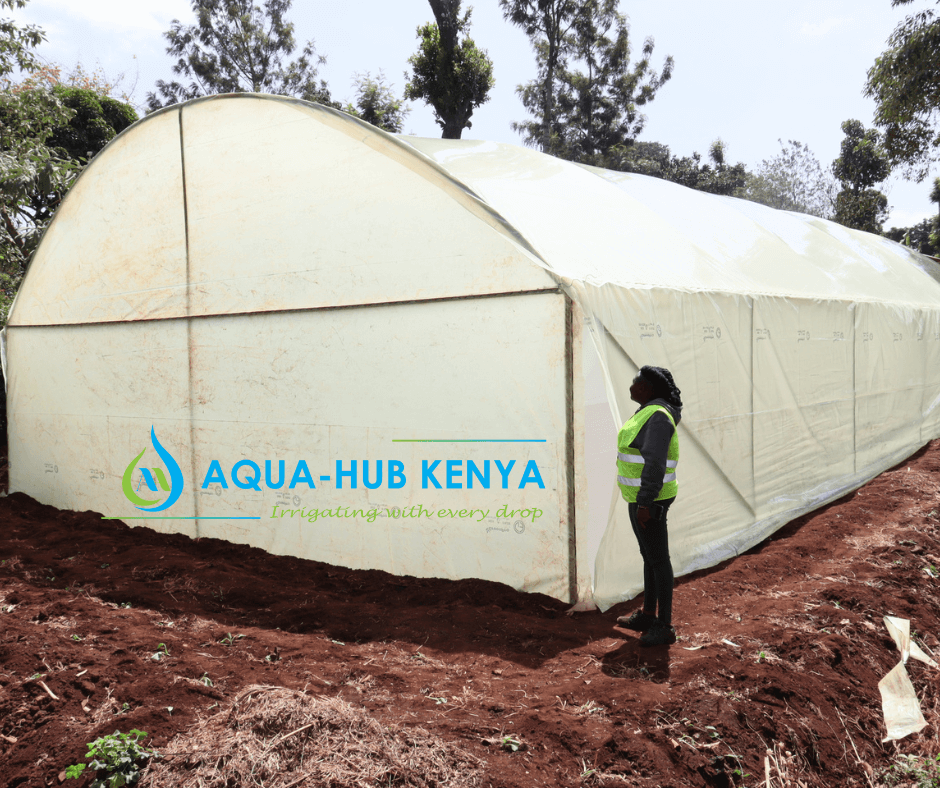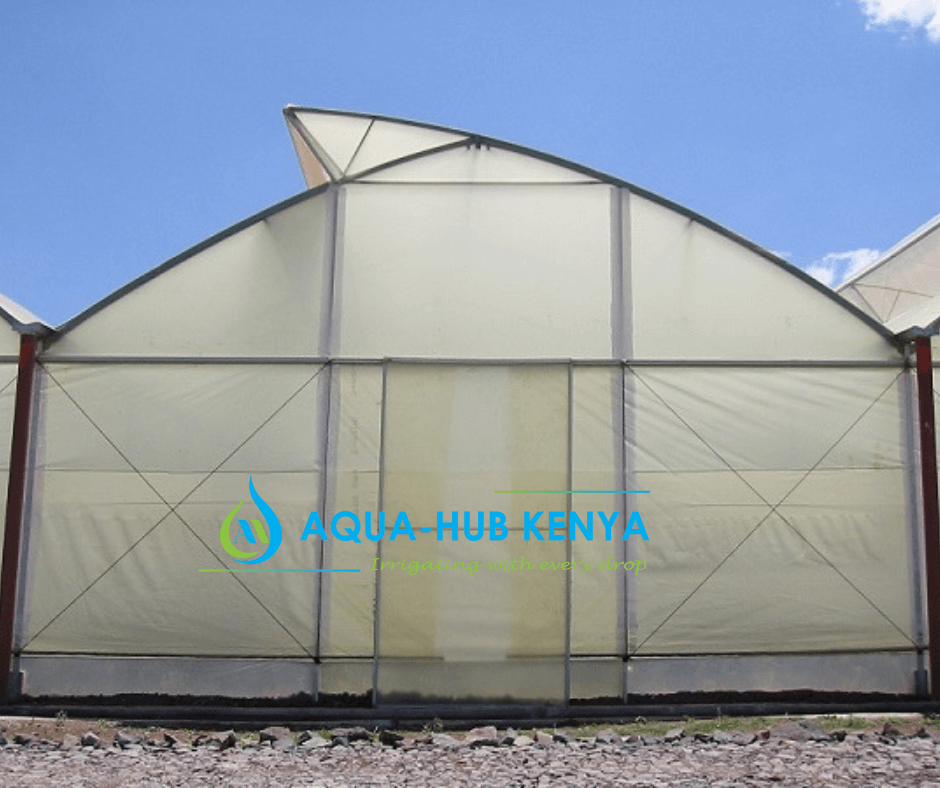 Vent Greenhouse
These greenhouses include an additional provision for holes on the rooftop for additional ventilation, making them suited for hot climates.
Importance of Greenhouse farming
On a smaller scale, greenhouse farming is more suited. As a result, it is restricted to the cultivation of vegetables, flowers, herbs, and tiny fruits such as strawberries. Another downside of greenhouse farming is that the confined structure prevents pollination. Aside from the aforementioned drawbacks, greenhouse farming is sometimes criticized for being an expensive agriculture method. The expenses of greenhouse construction and maintenance, on the other hand, are solely determined by the type of greenhouse structure and farm management system utilized. In other words, smallholder and family farmers may afford considerably more basic greenhouse constructions. To summarize:
Because greenhouses hold moisture, they use significantly less water than conventional farming.
Reduces cropping length while also increasing crop quality.
Temperature and humidity are precisely managed to meet the needs of the plants.
If you want to raise high-value crops, greenhouses are the way to go.
It is also feasible to cultivate off-season crops in greenhouses.
Through the utilization of greenhouses, educated youth can develop prospects for self-employment.
Pests are fairly easy to manage.
It is particularly adaptable since crops may be produced in a variety of climates.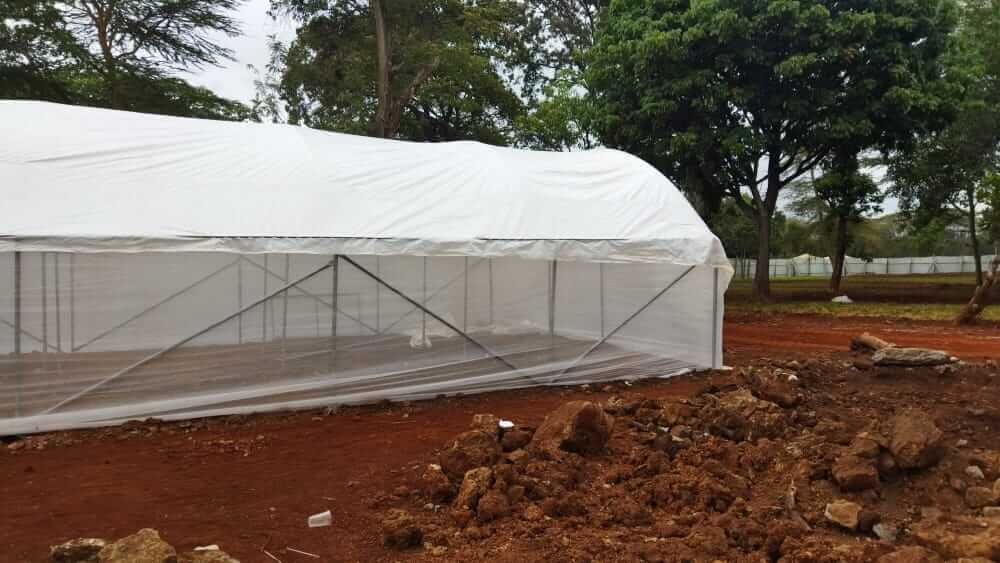 Greenhouse materials used in structures
The framework of the greenhouse contains the columns, beams, straps, etc. that support the roof, wind, rain, snow, positioned devices that overload trellising plants, and so forth. The quantity of shading and internal flexibility should be kept as little as possible. Greenhouse buildings must meet the following requirements:
They should be both light and strong.
Materials that are inexpensive and easy to maintain.
Capable of being extended.
Fill the surface completely.
Modular and adaptable to a variety of materials.
Greenhouse prices in Nairobi
Our greenhouse prices vary according to the type of greenhouse, the greenhouse size and the extra services that might be included. The prices for the wooden greenhouse differ from the price of the metallic greenhouse.
| | | |
| --- | --- | --- |
| Greenhouse Size | Estimated Crop Population | Cost of Construction |
| (8 x 15) Meters | 450- 500 | 165,000 |
| (8 x 24) Meters | 700-800 | 180,000 |
| (8 x 30) Meters | 1000-1200 | 240,000 |
| (8 x 45) Meters | 1500- 2000 | 390,000 |
| | | |
| --- | --- | --- |
| Greenhouse Size | Estimated Crop Population | Cost of Construction |
| ( 8 x 15 ) Meters | 450- 500 | 240,000 |
| ( 8 x 24 ) Meters | 700-800 | 270,000 |
| ( 8 x 30) Meters | 1000-1200 | 365,000 |
| (16x 30) Meters | 1500- 2000 | 700,000 |