Tee Connectors in Kenya | Aqua Hub Kenya offers all types of irrigation pipes and fittings. We are the best dealers in quality and cost-effective fittings.
Our Tee connector pipes take the shape of letter T.
The connector pipe branches into two water outlet pipes at 45,90 or 180 degrees to the inlet pipe part of the connector.
We have both HDPE & PVC Tee connector pipes.
Pipe tee fittings are suitable for joining drip irrigation pipes, button drip irrigation and Sprinkler pipes.
Our tee connectors are available in sizes of 1/2, 1, 2, 3, 4, 6, 8, 10 and 20 inches.
Types of HDPE Tee Connectors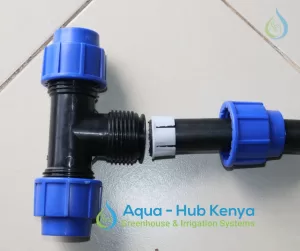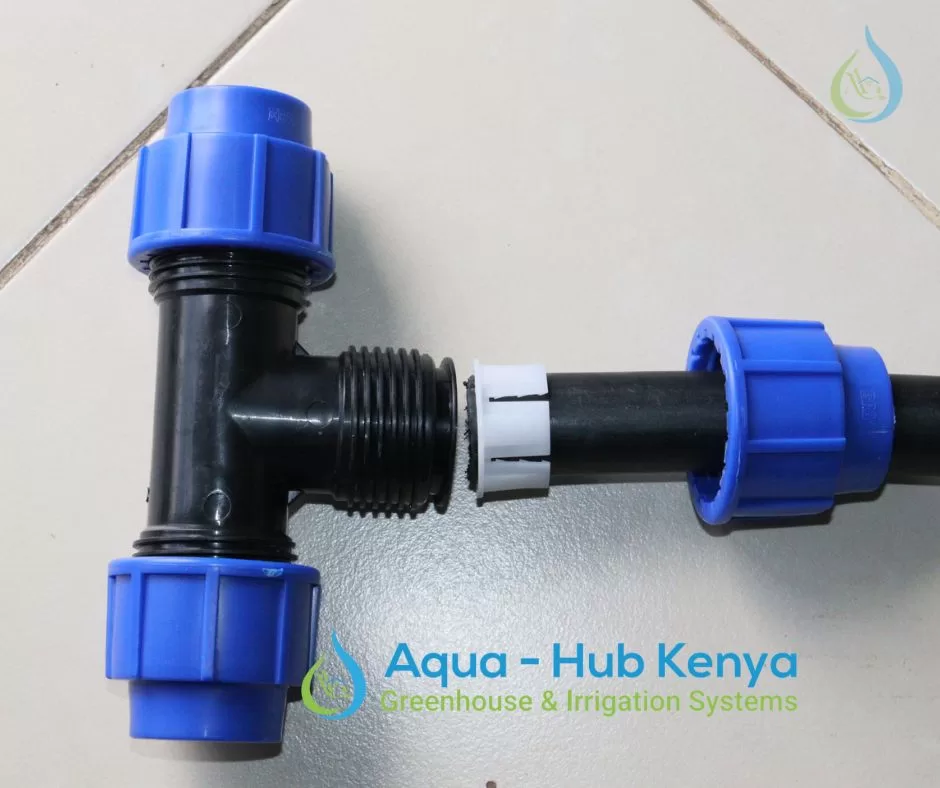 We have various types of Tee Connectors in Kenya. They include:
 Equal tee – Used when the branching pipe is the same size as the run pipe.
Reducing tee – used to reduce the water flow to a particular section of farm or field. The branching pipes are smaller than the run pipe.
 Straight tee – Has two branches at right angle.
Female and male branch tee – They connect to the female and male threads.
Male and female-run tee – Branching connector with female run-tee fitting connecting pipes at a junction. A male thread is placed on one side of the connector.
 Wye tee – Has two branching outlets at an angle of 45 degrees to the connection.
Lateral tee – Has two outlet branches, one at an angle of 45 degrees and the other one at 90 degrees to the connection.

Why do you need HDPE Connectors?
Our tee connectors enable firm and leak-proof connection on your farms. Joining pipes is made easier by our tee connectors. No technical skills are needed to use our tee connectors.
We sell our tee connector pipes at affordable prices.
Where can you get Quality HDPE & PVC Connectors and fittings?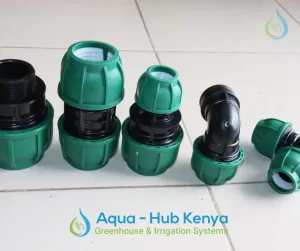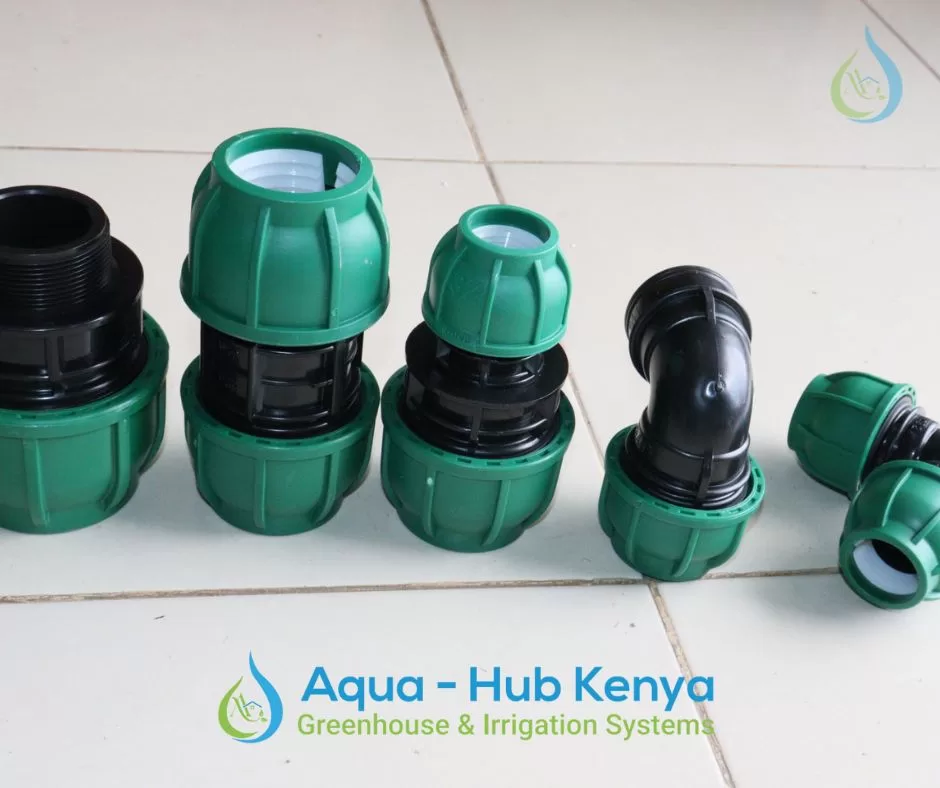 Are you looking for connector pipes for your mainline connection? We are here for you. Buy all irrigation accessories from our shops at affordable prices.
We ensure customer satisfaction through quality.
All HDPE pipes and PVC pipes for mainline and sub-mainline pipes are available.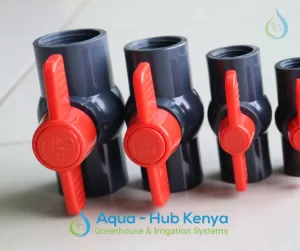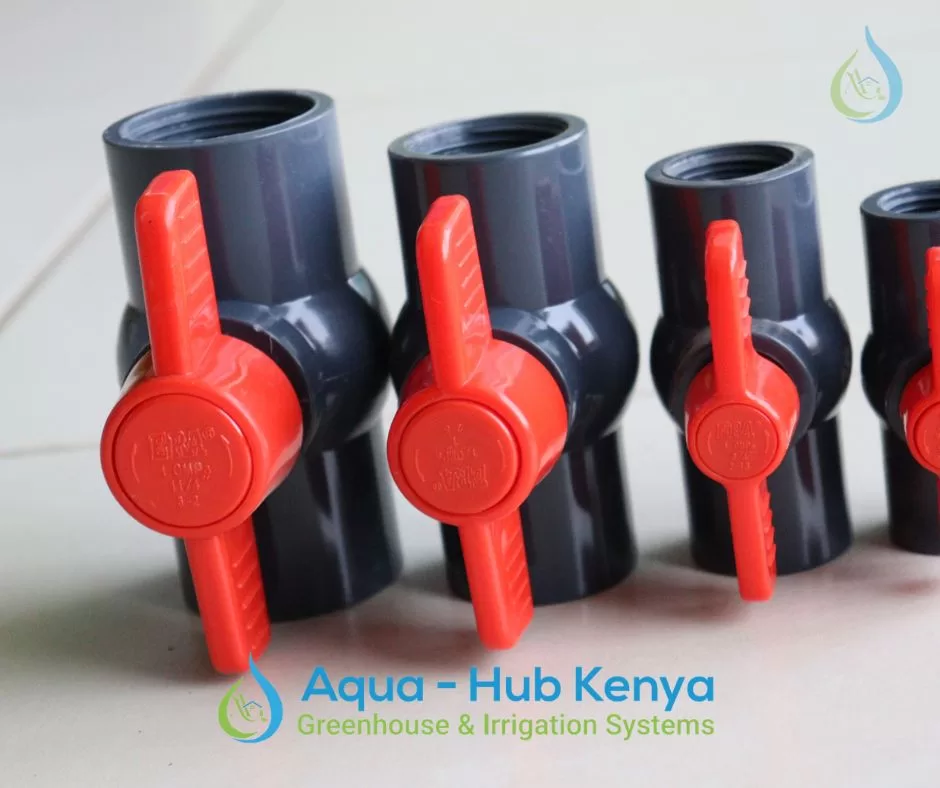 Call 0790719020 or email info@aquahubkenya.co.ke.