Aqua Hub is among the Best Irrigation Company in Kenya. We give you every necessity you require for your irrigation system. We can also give you advice on the optimal irrigation system for your requirements. Furthermore, we provide our customers with the greatest services as an irrigation business in Kenya. Our irrigation systems are high-quality and reasonably priced. The size, design, and kind of irrigation used in the unit determine the cost and pricing of our irrigation systems in Kenya. In light of this, we provide several irrigation alternatives that can be suitable for the crops you want to plant.
Why Aqua Hub is the best irrigation company in Kenya
We are an agricultural venture that promotes sustainable agriculture by supplying smallholder farmers with inexpensive climate-smart irrigation solutions, allowing them to become more robust to climate shocks. At Aqua Hub Kenya, we create technology that assist farmers in increasing farm output and using water more sustainably. With the help of a committed and experienced staff and the most advanced Agri technologies, we are able to provide our clients with full project development services as well as a wide range of solutions for agricultural crop cultivation and water management.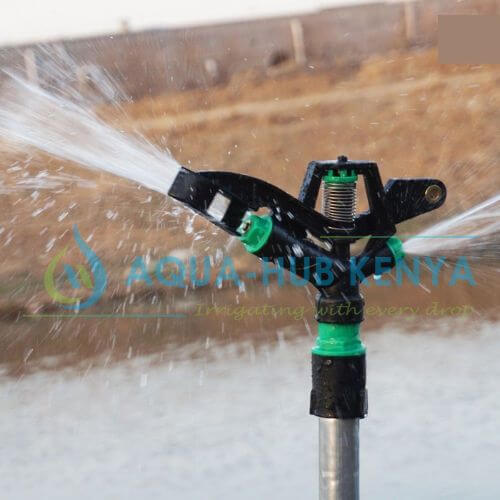 With 30 acres of drip irrigation, 15 acres of overhead irrigation, and at least 15 fully functional greenhouses, we presently provide services to over 300 farmers. Among the groups we've collaborated with are Ten Senses Africa, Kalro Mtwapa, Kephis Mtwapa, and the Kenyan Association of Women in Agriculture. For the purpose of increasing agricultural output for both small- and large-scale farmers in Kenya, Aqua Hub will travel with you on your irrigation trip. Our aim is for the nation's agriculture to advance. We do this by giving you access to all the irrigation tools you require. Depending on the crop and location, we can also give you advice on the best irrigation system. In addition, we offer installation services for irrigation systems to farmers.
Our irrigation equipment
Our extensive selection of accessories, machinery, and systems includes items for farms, greenhouses, lawns, and golf courses. The drip irrigation equipment, overhead watering systems, and rain hose kits are all compatible with our irrigation pipes for sale. They vary within each category to meet the needs of specific growers and crops.
Drip kits: For the irrigation of both fruit trees and vegetables, as well as forestry. Drip tape, 16 mm HDPE pipe, starter connectors, off-takes, drip to-drip connectors, button or online drippers, and end caps are all included in this.
Rain hose kits: A rain hose pipe, off-takes, connections, and an end cap are all included in it.
Sprinkler systems: Pop-up sprinklers, Rain gun sprinklers, impact sprinklers, and butterfly sprinklers
Types of Irrigation systems that we provide
Each person's farming requirements dictate the irrigation technology they utilize from among the several that are available. You've come to the right place if you don't know much about irrigation systems because we'll cover the most common ones. To receive a product that meets your needs, you might want to have a more in-depth discussion with your preferred Kenyan irrigation equipment suppliers. Here are a few examples of the varied options:
Drip irrigation systems
Sprinkler irrigation systems
Rain hose Irrigation System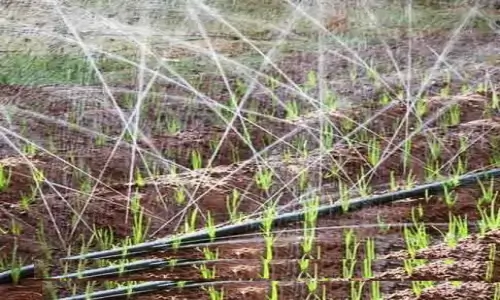 Our Products & Services
Greenhouse Construction
Drip Irrigation
Sprinkler Irrigation
Dam Liners
HDPE Pipes & Assorted Fittings
Shade Nets, Insect Nets & Bird Nets
Propagation Trays
Coco peat Blocks
Water pumps
Borehole Drilling
Rain Guns & Flange
Contact Aqua Hub Kenya for all of your irrigation needs. We are Kenya's top irrigation firm and irrigation technicians. Please get in touch with us at: ELDORET: 0759372241 | NAIROBI: 0790719020.